Check the wording of the AP report: "a western New York Man accused"…….
Are you kidding me? Arafart is a tard of the islam 101 extraction, saying so would be a public service, not saying so is a concerted attempt of slight -of-hand deception regularly employed by the fake news media.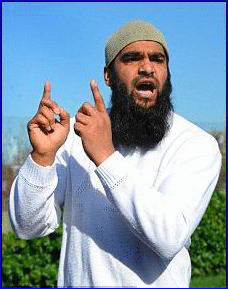 Bail denied for New York man charged with trying to support Islamic State group
BUFFALO, N.Y. –  A judge has denied bail for a western New York man accused of attempting to support terrorism by buying combat gear, making overseas trips and declaring his allegiance online to the Islamic State group.
A federal judge on Friday agreed with the government that Arafat Nagi (NAH'-gee) is too much of a flight risk and too dangerous to the community to be released following his arrest Wednesday at his Lackawanna home.
Nagi's lawyer argued that the 44-year-old man did nothing illegal by traveling twice to Turkey, buying combat clothing and posting statements online.
But prosecutors say that taken together, his actions show that Nagi was prepared to fight for the Islamic State group in Syria.
The case will now go to a grand jury. FOX