Cultural enrichment.
WATCH: MASSIVE SYRIAN-AFGHAN BRAWL IN REFUGEE CAMP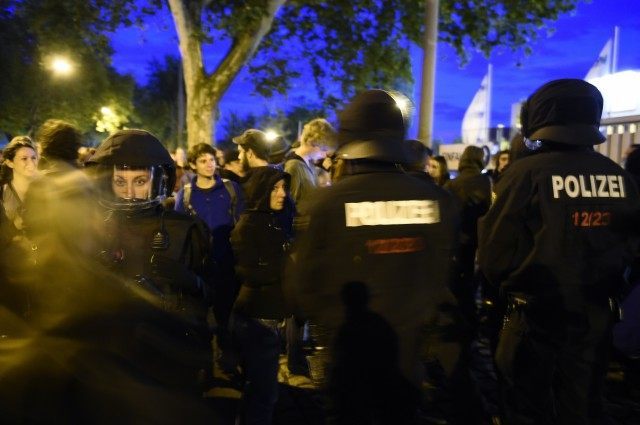 TOBIAS SCHWARZ/AFP/Getty Images
Eight people were injured yesterday and riot police intervened to quell the crowd after an argument between residents of a refugee camp in the eastern German city of Dresden threatened to become a full blown battle.
EuropeOnline reports 14 police patrol cars and two lines of riot police ended the fight between about 50 Syrians and Afghans.
"Men and women went at each other with whatever they could grab, from a fencing stake to a bedframe," a Dresden police spokesman said [see video below].