They're everywhere.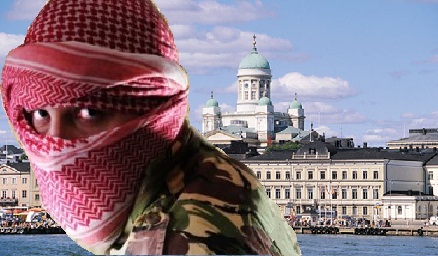 Isis working openly – Man from Turku met a recruiter in a grocery store
The Turku-based entrepreneur, Akeel al Gangaray, was bothered in May by an Isis recruiter while on a shopping trip in Kamppi, Helsinki.
– I was  shopping at Lidl store in Kamppi. While in  the cold section of the store came a tall and bearded man of my age. He stared at me sharply, alternately, and alternately at my shopping cart. I thought at first, he stared at the purchases in my shopping cart about to point out any kinds of wrong meat or meat by-products.
After a while Gangaray noticed that the man was following him the whole time.
-When the man came near me for the third time, he opened his mouth and said in classical Arabic: "Your kind of hero is needed in the Islamic state."
According to Security Police Communications Manager Jyri Rantala Isis recruiters have also become more transparent in Finland.
– Our attention becomes drawn to more and more cases from different parts of Finland, where shoppers are enticed in public places, such as on streets and in shopping centers.
According to SUPO  there has left almost certainty 70 fighters from Finland to Syria, and the number is growing all the time.