Toasted.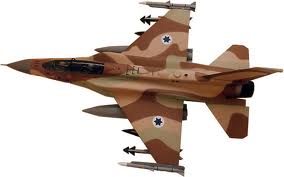 Hezbollah Child-Killer Samir Kuntar 'Killed in Syria Airstrike'
Israel allegedly targeted child-murdering terrorist Samir Kuntar in Syrian strike.
By Matt Wanderman First Publish: 7/29/2015, 4:25 PM
Samir Kuntar greeted by Hezbollah, Syrian officials upon his release
Credit: Reuters
Reports are coming out that Israel targeted and killed the notorious child murderer Samir Kuntar today (Wednesday).
According to the British-based Syrian Observatory for Human Rights, the Israel Air Force struck a vehicle carrying five fighters loyal to dictatorBashar al-Assad. Three of the passengers were from the Syrian People'sCommittees, while Kuntar and the fifth person belonged to Lebanese terror group Hezbollah.
Kuntar was born in Lebanon to a Druze family. In 1978 he and three other terrorists from the now-defunct Palestine Liberation Front (PLF) snuck into Israel by boat and attempted to kidnap the Haran family from their home in Nahariya. The wife managed to hide in a crawlspace with the two-year-old daughter, but the husband and four-year-old were taken.
Kuntar and his associates took their hostages to the nearby beach, where Israeli soldiers and police officers encountered them. According to the official account, Kuntar shot the father in the back, then beat the daughter to death.
Back at the house, the wife accidentally smothered the younger daughter to death while trying to prevent her from crying out and giving away their hiding spot.
At the time of the attack, current Palestinian Authority President Mahmoud Abbas was in charge of the PLF.
Kuntar served 29 years in prison before being released in exchange for the bodies of Ehud Goldwasser and Eldad Regev in 2008.