Which is not hard to do.
Totalitarian regime intent on getting the nuke, inspect thyself!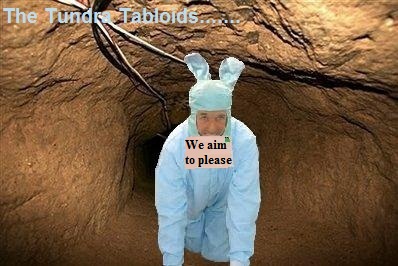 Articles
| |
CounterJihad Campaign, Defense, Middle East, National Security Policy, Politics & Policy
This week brought the stunning news that Senator Tom Cotton (R., Ark.) and Representative Mike Pompeo(R., Kan.) had discovered, during a meeting with IAEA officials, the existence of secret side deal between the IAEA and Tehran — a side deal that will not, like the main nuclear agreement, be shared with Congress. So critics of the agreement were understandably eager to hear an explanation from Secretary of State John Kerry when he and other senior administration officials testified before the Senate Foreign Relations Committee yesterday.
The hearing produced a new bombshell: In its investigation of Iran's past nuclear-weapons-related work, the IAEA will rely on Iran to collect samples at its Parchin military base and other locations.
As a former intelligence analyst experienced in the collection of environmental samples for investigations of weapons of mass destruction, I found this allegation impossible to believe when I heard Senator James Risch (R., Idaho) make it yesterday morning.
In his questioning of administration witnesses, Risch said:
Parchin stays in place. Now, does that sound like it's for peaceful purposes? Let me tell you the worst thing about Parchin. What you guys agreed to was [that] we can't even take samples there. The IAEA can't take samples there. [Iranians are] going to be able to test by themselves! Even the NFL wouldn't go along with this. How in the world can you have a nation like Iran doing their own testing?

. . . Are we going to trust Iran to do this? This is a good deal? This is what we were told we were going to get when we were told, "Don't worry, we're going to be watching over their shoulder and we're going to put in place verification[s] that are absolutely bullet proof"? We're going to trust Iran to do their own testing? This is absolutely ludicrous.
The issue became even more interesting when Senator Robert Menendez (D., N.J.), who learned about the side deal from Risch's question, had the following exchange with Kerry:
Menendez: "Is it true that the Iranians are going to be able to take the samples, as Senator Risch said? Because chain of custody means nothing if at the very beginning what you're given is chosen and derived by the perpetrator."

Kerry: "As you know, senator, that is a classified component of this that is supposed to be discussed in a classified session. We're perfectly prepared to fully brief you in a classified session with respect to what will happen. Secretary Moniz has had his team red-team that effort and he has made some additional add-ons to where we are. But it's part of a confidential agreement between the IAEA and Iran as to how they do it. The IAEA has said they are satisfied that they will be able to do this in a way that does not compromise their needs and that adequately gives them answers that they need. We've been briefed on it, and I'd be happy to brief you."

Menendez: "My time is up. If that is true, it would be the equivalent of the fox guarding the chicken coop."
The revelation that Iran will collect samples concerning its own nuclear-weapons-related activity makes the whole agreement look like a dangerous farce. This is not just an absurd process; it also goes against years of IAEA practice and established rules about the chain of custody for collected physical samples.