To be used by a different (conservative) U.S. president, Obama would never use them.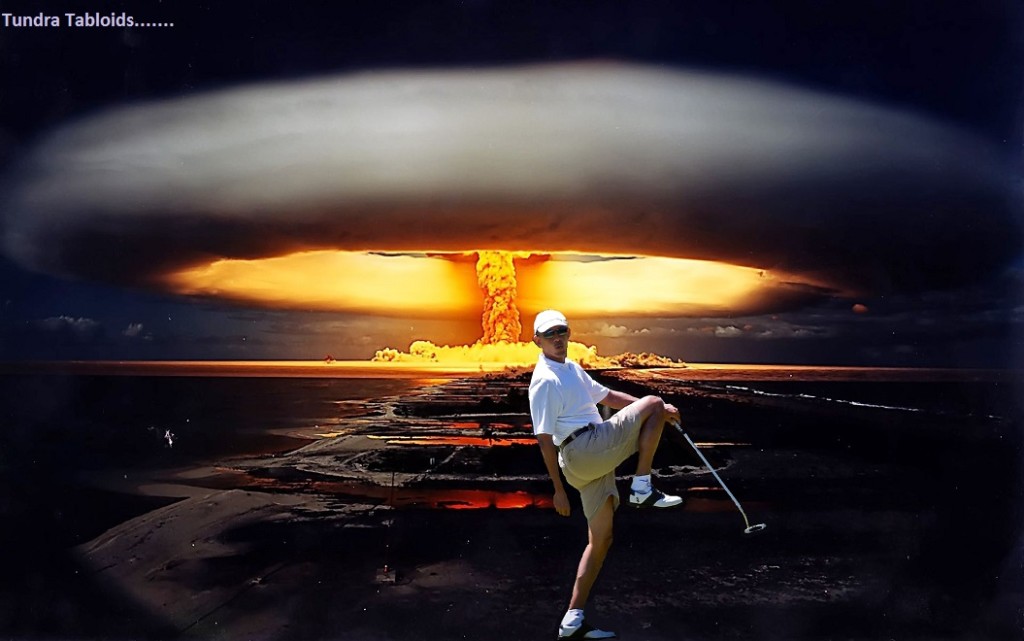 U.S. stockpiles powerful bunker-buster bombs in case Iran nuclear talks fail

Ashton Carter, Martin Dempsey
Secretary of Defense Ashton Carter and Gen. Martin Dempsey, chairman of the Joint Chiefs of Staff, speak Thursday at a Pentagon news conference. (Alex Wong / Getty Images)
By W.J. HENNIGAN contact the reporter Middle East Iran Iranian Nuclear Program Ashton Carter Iran Nuclear Talks Joint Chiefs of Staff International Atomic Energy Agency
As diplomats rush to reach an agreement to curb Iran's nuclear program, the U.S. military is stockpiling conventional bombs so powerful that strategists say they could cripple Tehran's most heavily fortified nuclear complexes, including one deep underground.
The bunker-busting bombs are America's most destructive munitions short of atomic weapons. At 15 tons, each is 5 tons heavier than any other bomb in the U.S. arsenal.
In development for more than a decade, the latest iteration of the MOP — massive ordnance penetrator — was successfully tested on a deeply buried target this year at the White Sands Missile Range in New Mexico. The test followed upgrades to the bomb's guidance system and electronics to stop jammers from sending it off course.