The jihad in America takes a big hit!
The money laundering Muslim Brotherhood front group in the U.S:, CAIR, has to pay the legal bills of the American Freedom Law Center. Great news!
Victory Against "Civilization Jihad" – Court Slams CAIR One More Time: Pay AFLC's Legal Fees!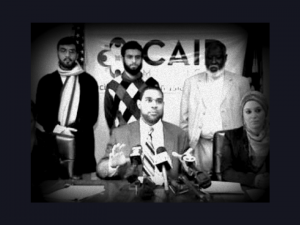 On June 1, a Michigan federal judge once again held that the Muslim Brotherhood-Hamas front group, the Council on American-Islamic Relations (CAIR), must pay legal fees and costs after the American Freedom Law Center (AFLC) successfully "quashed" harassing and burdensome subpoenas issued by CAIR to Ms. Zaba Davis, a private citizen who received the subpoenas because she publicly expressed her opposition to the construction of an Islamic center in her neighborhood.  This was the third ruling by the court upholding what it termed a "sanction" for CAIR's reckless violation of federal law.
"Apparently, hell hath no fury like a Muslim Brotherhood 'civil rights' organization scorned," remarked David Yerushalmi, Co-Founder and Senior Counsel of AFLC.  "This was CAIR's third bite at objecting to the sanction.  You'd think they'd concede this one rather than continue to run up our legal fees with each new frivolous objection they file."
More here. H/T: Sheik Yer'Mami via Bare Naked Islam