And the raping of nine year olds is codified into Islamic law.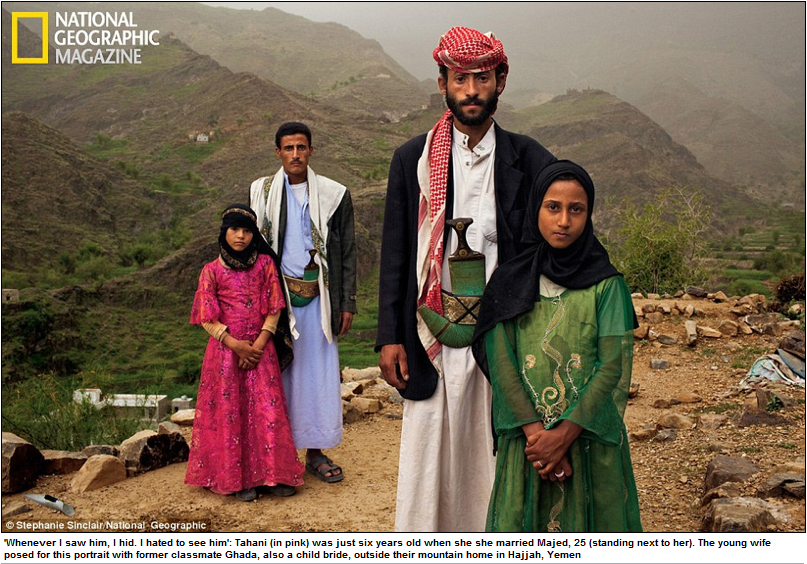 Nine-year-old sex slave is made pregnant by 10 ISIS militants raping her, says aid worker
Female Yazidi held prisoner by ISIS, suffered horrific sexual abuse
Victims include girl, nine, who is now 'pregnant by her abusers' 
Earlier this week, ISIS released 216 Yazidi prisoners in northern Iraq
Group, made up of 40 children, women and elderly, released after a year 
A nine-year-old girl is pregnant after suffering horrific sexual abuse at the hands of Isis militants in northern Iraq, aid workers report.
The Yazidi girl has recently been released after nearly a year as a prisoner in the Islamic State, where women and young girls from the religious minority are known to be kept as 'sex slaves'.
Earlier this week, more than 200 Yazidi women, children and elderly were released near Kirkuk, northern Iraq after being taken by Isis militants last June.
Released: An elderly Yazidi man is being cared for by peshmerga troops while a young girl cries as she is being offered water by a Kurdish soldier after their release near Kirkuk, northern Iraq
Read more: h/t Buck