And the band played on.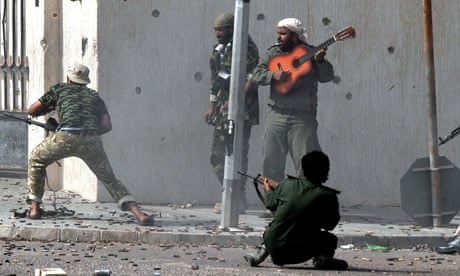 Fighting erupts between militias and ISIS branch in Libya
SIRTE, Libya –  Violent clashes have erupted between Islamic State-affiliated militants and militias aligned with the Islamist self-declared government near Sirte in central Libya.
After surrounding the Islamic State-controlled city of Sirte for several weeks, the militias are now about 10 miles west of the center of the city.  Other militias fighting their way into Sirte from the east are only 1.8 miles from the center.
The Tripoli government has previously denied the existence of the Islamic State affiliate. The clashes are among the first known instances of Libya's Islamist-allied militias battling the Islamic State affiliate.
More here: H/T: Fjordman