Being the last remnants of once Christian Egypt, their grief knows no end.
Egyptian village engulfed by grief, anger after 21 Christian Copts beheaded in Libya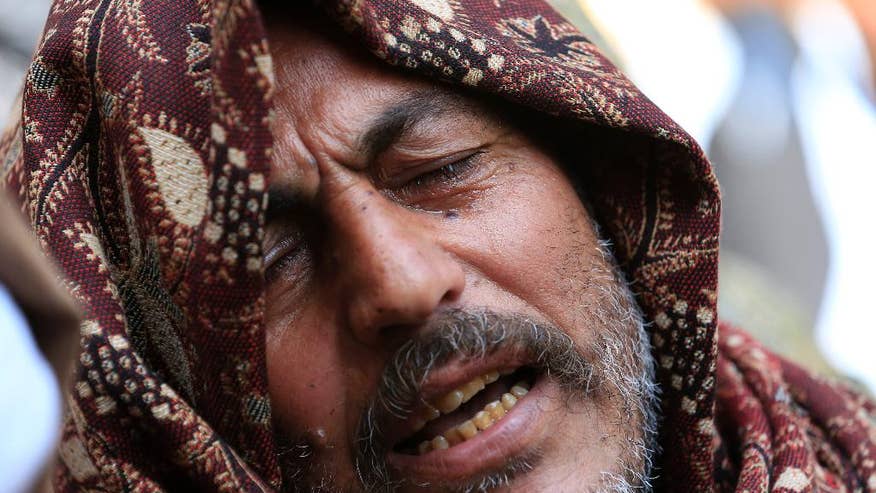 EL-AOUR, Egypt –  This village of small mud alleys and brick homes is shattered by grief. Women draped in black are hoarse from screaming. Men sob in silence, at times shaking their heads as if to expel the horror from their minds.
Just last year, 13 young men from el-Aour, a Christian-majority farming community in Egypt's Nile River Valley, traveled to neighboring Libya, among the tens of thousands of impoverished Egyptians seeking work there.
But they became victims of Libya's chaos. They were among 21 Christians dragged off by militants in December and January. After nearly 50 days knowing nothing of their fate, their families on late Sunday saw their monstrous, videotaped last moments: The 21, wearing orange jumpsuits, were marched onto a Libyan beach, forced to kneel with a masked, knife-wielding militant standing behind each, and then beheaded.
The deaths touched everyone in the village's population of around 3,400.
On Monday, Bushra Fawzi could not stop weeping. He saw his son Shenouda in the video.
"I had been looking for a bride for him," Fawzi gasped. "He is my first and eldest son. My first joy and happiness."
"I want his body back. If they dumped it in the sea, I want it back. If they set fire to it, I want its dust."