It's a start, but even that's not enough. The whole mentality of European leaders, who have brought this tragedy upon itself, importation of millions of Jew hating Muslims and their bending over backwards to them, has to be reversed.
RABBI: CHANGE EUROPEAN GUN LAWS TO ARM JEWS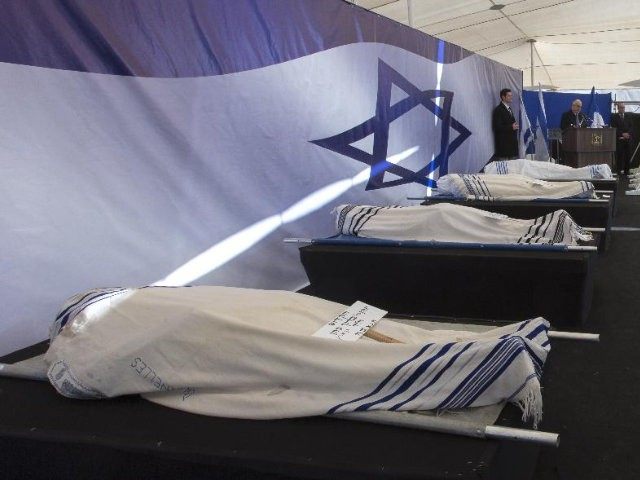 AP Photo/Jim Hollander, Pool
Following the attacks in Copenhagen, Rabbi Menachem Margolin is calling for gun laws in Europe be changed so Jews can "carry weapons" with which to protect themselves.
Margolin is the director general of the Rabbinical Centre of Europe (RCE) and the European Jewish Association (EJA).
According to Newsweek, Margolin first called for an exclusive change in gun laws in a letter he wrote following the attacks in Paris that lasted from January 7 to January 9. The letter "called all European governments to alter gun licensing laws so that Jews could carry weapons."
Margolin says he did not receive "a  real response" to his letter. So now, in the wake of Copenhagen, he is renewing his call.
Margolin said:
The government is unable to protect its citizens. Jewish institutions are a main target, and we need them to monitor and fight against antisemitism, but governments do not understand the situation. The serious demand is that every Jewish institution is protected 24/7. When I pick up my son at the synagogue I want to make sure that he is there and he is alive. It is a very basic request.