Deadbeat race baiter.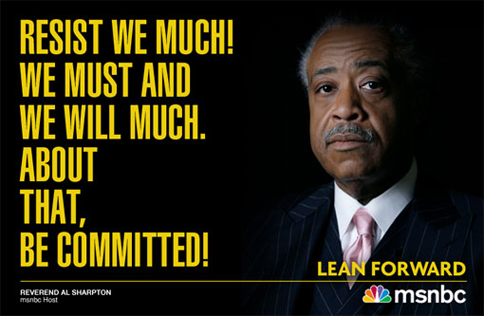 Every Sharpton business known has been dissolved for failure to comply with tax rules.
So far, every for-profit enterprise started by Al Sharpton and known to National Review Online has been shut down in at least one jurisdiction for failure to pay taxes, a review of public records in New York and Delaware reveals.
Records show that Sharpton's beleaguered for-profit entities often overlap and intertwine, some sharing ties with the reverend's nonprofit organization, National Action Network. Their financial records are copious, confusing, and sometimes outright bizarre, and together, they depict persistent financial woes for Sharpton, who also personally owes New York State nearly $596,000, according to active tax warrants.