Catch the bastard.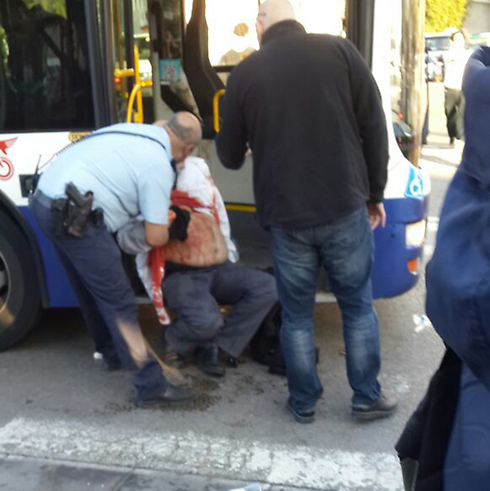 13 stabbed in terror attack on Tel Aviv bus; 4 badly hurt
Terrorist stabs bus driver, passengers in terror attack on bus in center of coastal city; attacker caught by Prison Service officers after short manhunt; Hamas praises 'heroic, courageous act'.
Eli Senyor, Shahar Chai
Latest Update: 01.21.15, 10:28 / Israel News
A Palestinian terrorist armed with a knife stabbed 13 people during rush hour on Wednesday morning in a terror attack on a bus in central Tel Aviv. Four of the victims were badly hurt in the attack.
Follow Ynetnews on Facebook and Twitter
At roughly 7:15 am, the terrorist, a 22-year-old from the West Bank town of Tul Karem, boarded Dan bus number 40 on Begin Road in Tel Aviv, close to Beit Maariv Bridge, and stabbed the driver and more than a dozen passengers before fleeing the scene. He was quickly tracked down by Israel Prison Service officers present in the area, shot and apprehended.