This is actually hilarious, and proof that life sometimes imitates comedy 😉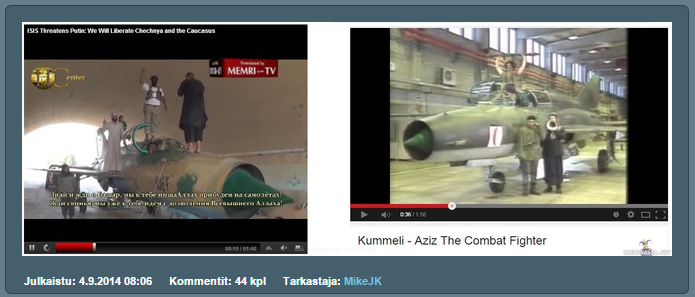 The Finnish comedy team of Kummeli, whose character, the crazy jihadi'Aziz', is seen standing in the cockpit of a Finnish Mig fighter jet (before they purchased all those F-16's) in the picture on the right. The one on the left is from Syria, after ISIS terrorists captured a Syrian military airbase a year or so ago.
H/T: Vasara Hammer via gal1700
Here's the video that Vasara Hammer sent of the actual scene pictured on the right, the fact that they're speaking in fake scribbly makes it hilarious in my opinion. Something of which couldn't be done now due to the PC rules in place.