I'm blaming Obama and Holder, along with the other riff-raff race baiters etc.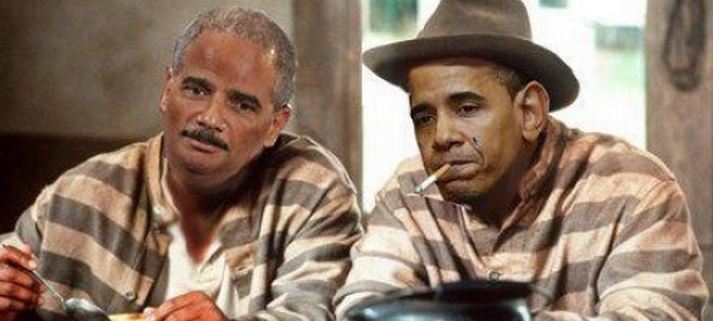 Drudge Report links:
Gunman executes 2 NYPD cops as 'revenge' for Garner

Two uniformed NYPD officers were shot dead Saturday afternoon as they sat in their marked police car on a Brooklyn street corner — in what investigators believe was a crazed gunman's ­assassination-style mission to avenge Eric Garner and Michael Brown.
"It's an execution," one law-enforcement source said of the 3 p.m. shooting of police officers Wenjian Liu and Rafael Ramos.
The tragic heroes were working overtime as part of an anti-terrorism drill in Bedford-Stuyvesant when they were shot point-blank in the head by the lone gunman, identified by sources as Ismaaiyl Brinsley, 28, who had addresses in Georgia and Brooklyn.
Moments after killing the two officers, he too was dead, having turned the gun on himself on a nearby subway platform as cops closed in.
"I'm Putting Wings on Pigs Today," a person believed to be the gunman wrote on Instagram in a message posted just three hours before the officers were shot.
"They Take 1 Of Ours…Let's Take 2 of Theirs," the post continued, signing off with, "This May Be My Final Post."
He used the hashtag #ShootThePolice, along with two other hashtags referencing Garner and Brown.