Take these evil bastards out.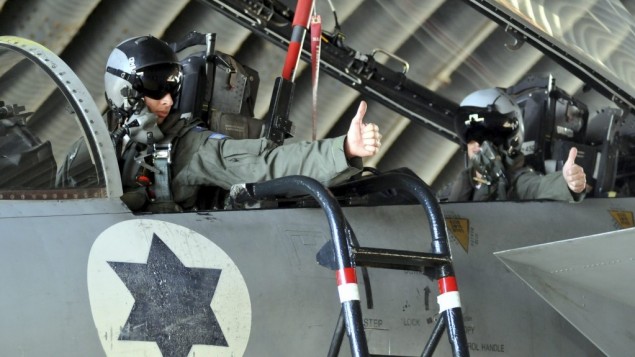 IAF strikes Gaza in response to rocket fire
Air force jets attack Hamas training facility in Khan Yunis in retaliation for rocket fired at Israel earlier Friday; attack marks first IAF strike in Gaza since military op.
Yoav Zitun, Elior Levy Published: 12.20.14, 00:45 / Israel News
The Israeli Air Force struck a Hamas training facility in the area of Khan Yunis in the southern Gaza Strip on Friday night in retaliation for a rocket fired at southern Israel earlier in the day. The attack marks the first time Israel carried out an air strike in the Gaza Strip since Operation Protective Edge ended in August. No injuries were reported.
The IDF spokesperson issued a statement confirming that the IAF hit "terrorist infrastructure" belonging to Hamas's military wing in the southern Gaza Strip.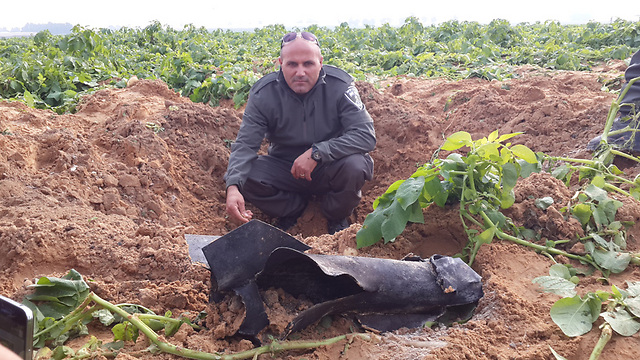 The rocket that was launched into Israel on Friday. (Photo: Roee Idan)
A direct hit was detected, the statement said, adding that the "attack constituted a response to the steep trajectory rocket fire towards Israeli territory at the noon time hours."
Earlier Friday, a Code Red siren was heard shortly before noon in the Eshkol Regional Council, an Israeli community close to the Israel Gaza border, and was soon followed by blasts, residents reported – indicating that a rocket fired from the Gaza Strip landed in Israel.
IDF forces canvassing the area found the rocket in an open area, and no injuries or damage were reported. This is the third time a Gaza rocket has landed on the Israeli side of the border since the end of Israel and Hamas' 50-day summer war.
The head of the Eshkol Regional Council Haim Yellin warned residents that a diplomatic approach must be taken to restore quiet in southern Israel in a remark after the code red alert this morning, "Whoever thinks that a strong IDF response is the solution for quiet in the Gaza border communities does not understand that wars are decided by politicians, who with courage can bring peace and security. After Operation Protective Edge, the country had an opportunity to establish a long-term arrangement. Instead of this, we found ourselves with a ticking clock until the next escalation and war."