For once something good to come out of Yemen.
The reuters article does not mention the name, but I believe it to be Luke Somers.
UPDATE: Sister of former hostage says he was killed in the rescue attempt, so there are conflicting stories competing with each other presently.
UPDATE: II: AP was wrong, al-Reuters was right:;
Luke Somers (left and centre) had been held hostage since September 2013 in Yemen's capital Sana'a having moved to the country two years earlier. The 33-year-old was reportedly shot by his captors as US commandos carried out a dramatic rescue bid in the southern Shabwa province (right) late on Friday night. South African hostage Pierre Korkie (inset right) was also killed during the operation – a day before he was due to be released. Mr Somers was badly wounded when commandos found him and he died from his injuries by the time he had been flown to a U.S. naval ship, it has been reported. His sister Lucy said she learned of her brother's death from FBI agents at 5am this morning. 'We ask that all of Luke's family members be allowed to mourn in peace,' she said from London. Earlier this week al Qaeda in the Arabian Peninsula (AQAP) issued a video with a message aimed at the US government threatening to kill the hostage if its demands were not met. The video began with a reading in Arabic from Nasser bin Ali al Ansi, an AQAP official, before Mr Somers (center) was forced to beg for his life.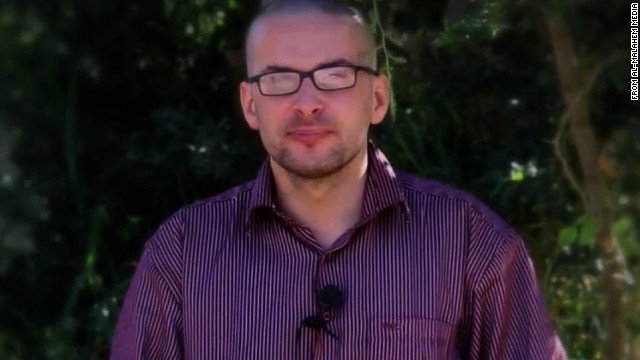 American hostage in Yemen freed in military raid: Defense Ministry
SANAA (Reuters) – An operation by Yemen's armed forces early on Saturday freed an American hostage being held by al Qaeda and led to the killing of 10 members of the militant group holding him, the country's Defense Ministry said on its website.
It said the operation took place in the Wadi Abdan Al Daqqar region of Shabwa Province in the southern part of the country.
(Reporting By Mohammed Ghobari and Mohammed Mukhashaf in Sanaa and Aden; Writing Angus McDowall, editing by Louise Heavens)