Does potentate begin with the letter 'P' ?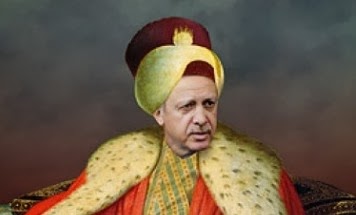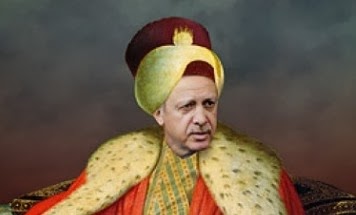 Is Erdogan's Turkey an Emerging State Sponsor of Terrorism?
On November 22, 2014, Vice President Biden met with Turkish President Recep Tayyip Erdogan in Istanbul. The agenda was 'consultation' with this alleged "valued ally" of the Administration. To ease the conversation, Biden announced at a joint press conference $135 million in aid for Syrian refugees in Turkey. It all had to do with Erdogan's opposition to the US led coalition fight against the Islamic State, formerly ISIS in both Syria and Iraq. According to a report in Defense News, the meeting did not go well:
Turkish President Recep Tayyip Erdogan on Wednesday slammed US "impertinence" on the Syrian conflict, exposing the extent of strains between Washington and Ankara days after his key meeting with US Vice President Joe Biden.
Ties between the US and Turkey have soured in recent months over the reluctance of Turkish leaders to intervene militarily in the US-led campaign against the Islamic State jihadists, who have taken control of swathes of Iraq and Syria.
That meant relations between President Obama and President Erdogan have seriously deteriorated from the May 16, 2013 White House Rose Garden joint press conference. They were seeking to topple Syrian strongman Assad engaged in a civil war against opposition groups with hundreds of thousands of dead civilians. There was more than ample indication that Erdogan was playing a double game against the Syrian Kurds in support of ISIS. Turkey appeared to be emerging as the second state sponsor of terrorism across the Middle East, after Iran. That was reflected in a recent Business Insider, headline story, The US Is On A Collision Course With An 'Absolutely Indispensable' Ally. Dr. Jonathan Schanzer, Vice President of Research at the Washington, DC-based Foundation for the Defense of Democracies was cited in the Business Insider article saying:
The American Foreign Policy with Syria has been feckless while Turkey has been reckless. They have become one of the top sponsors or enablers of ISIS and this should be cause for serious concern.