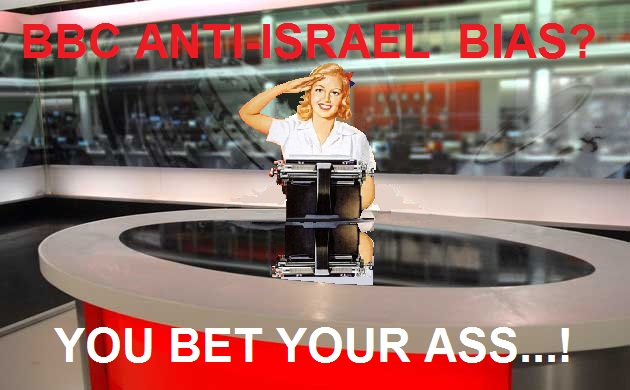 Extract from 'An Insider's guide to the most important story on earth'. […]

"It is not coincidence that the few journalists who have documented Hamas fighters and rocket launches in civilian areas this summer were generally not, as you might expect, from the large news organizations with big and permanent Gaza operations. They were mostly scrappy, peripheral, and newly arrived players—a Finn, an Indian crew, a few others. These poor souls didn't get the memo."
The "Finn" being referred to here, is none other than "Rocket Girl", the journalist working for the Helsingin Sanomat, Aishi Zidan, who the Tundra Tabloids made internationally famous, for admitting during a broadcast covering the recent Gaza war, that Hamas was using an area right behind the Shifa Hospital in Gaza City (also a Hamas command post) to fire rockets into Israel. Zidan became later upset that her truthful words (first reported by the Tundra Tabloids) were being used by the pro-Israel blogosphere/social media to highlight the truth about Hamas using civilians as human shields. Here's more about her.
Respected journalists expose media bias against Israel
December 2, 2014, 8:48 pm
Until now media bias against Israel has been exposed by pro-Israel NGO's like Honest Reporting and Camera. But now respected journalists have decided to break the silence and started to expose news manipulation and bias against Israel by major outlets such as Associated Press and The New York Times.
Last month veteran Arab Israeli reporter Khaled Abu Toameh accused NBC News of blackmailing its employees in Israel. At the time Toameh tweeted a somewhat cryptic message:
Khaled Abu Toameh @KhaledAbuToameh


Shame on @NBCNews for its disgusting and arrogant treatment of (and discrimination against) its employees in the Middle East
Later Toameh made clear what he meant with this message. On his Facebook page he wrote the following:
There's a serious problem when a major US network tells its employees they won't get compensation for decades of work unless they promise not to say or write anything about their former working place.
In other words, they are saying: You must not reveal any of our secrets or tell the world about double standards and hypocrisy of the foreign media.
Not only is this unethical and filthy, but it's also a form of blackmail. I wonder if NBC NEWS would treat its employees in the US in the same way. And what is NBC NEWS afraid of?

Read more:  H/T: Vlad