In other words, resisting your own subjugation by Islam, results in the emergence of blood thirsty Islamic groups bent on subjugating you, and we're all to blame for it.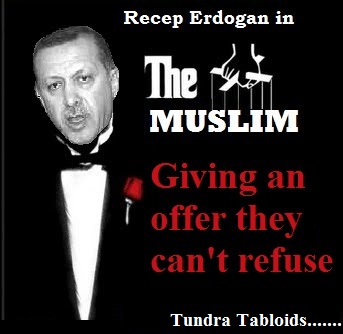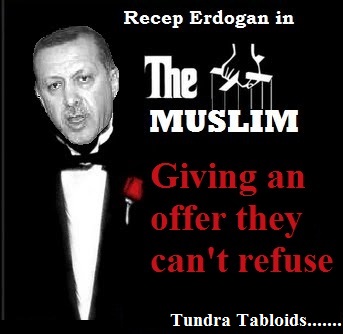 The president repeated his complaint about growing anti-Muslim sentiment in the West when the Pope turned up at his sprawling palace on Friday.

Erdogan told Francis that there was a "very serious and rapid trend of growth in racism, discrimination, and hatred of others, especially Islamophobia in the West."
Pope Francis fails to find common ground in Turkey
Francis said the rise of the Islamic State militant group in Iraq and Syria is a threat to the region's Christian minority. Turkey's President Erdogan said the fault lies with the West.
The idea was to reach out to Muslims, but Pope Francis got a distinctly prickly reception from his hosts during his first trip to Turkey.
In a series of strongly-worded addresses in Ankara and Istanbul, the 77-year-old Pope blamed the "fanaticism" of the Islamic State (IS) and other militant groups for persecuting Christians in Syria and Iraq and forcing an exodus of communities that have lived in the Middle East for 2,000 years.
But President Recep Tayyip Erdogan, who received the leader of the world's 1.2 billion Catholics at his controversial $600 million palace outside Ankara on Friday, took a very different tack.
He said extremist groups like IS, responsible for beheading prisoners, enslaving captives, and promising to wipe out religious minorities like Yazidis in Iraq and Syria, are a consequence of "the rise of Islamophobia" in the West.
"Those who feel defeated, wronged, oppressed and abandoned… can become open to being exploited by terror organizations," the Turkish leader said.
While the Pope called for conciliation and dialogue, President Erdogan took a swipe at the West, blaming it for many of the problems in the Middle East.
More here. H/T: POTB