More inter-faith dialogue, meaning more acquiescence towards Islam.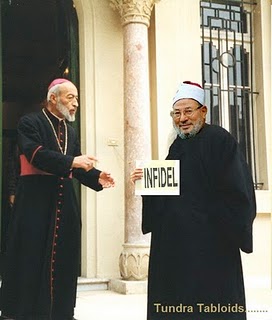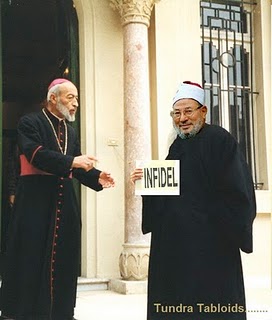 Erdogan hosts people's pope, in plush new palace
Pope Francis has arrived in Turkey, his first visit to the country. The austere Argentine will be President Recep Tayyip Erdogan's guest of honor in Ankara's controversial new, 1,000-room presidential palace.Bildergalerie Präsidentenpaläste 16.10.2014 Türkei
Pope Francis' Alitalia jet arrived for Turkey on Friday, where the pontiff had the delicate mission of strengthening ties with Muslim leaders while condemning violence against Christians and other minorities in the Middle East. Francis will hold talks with President Recep Tayyip Erdogan and Mehmet Gormez, the top cleric in the Muslim-majority secular country, in the capital Ankara on Friday, the first of his three days in the country.
Papst Franziskus besucht Straßburg 25.11.2014 Europarat
After his Strasbourg EU visit, the pope moves on to EU aspirant Turkey
The visit comes as the self-styled "Islamic State" has laid claim to large parts of Iraq and Syria, just across Turkey's southern border. Turkey is sheltering over 1 million refugees from Syria, thousands of them Christians.
The 77-year-old Argentine, born Jorge Mario Bergoglio, moves on to Istanbul on Saturday and Sunday, with a visit to the Hagia Sophia – the great Byzantine church that was turned into a mosque in 1453 and now serves as a museum – one of the highlights on his itinerary.
Some 2,700 police are set to supervise the visit in Ankara, with more than 7,000 officers ready for Francis' Istanbul appointments.
A palace fit for a … president
Francis will become by far the highest profile guest ever to visit Turkey's new presidential palace, only inaugurated this October to coincide with longstanding Prime Minister Erdogan's transition from head of government to head of state. The building is by no means universally popular. The lavish, 1,000-room palace has cost just over 500 million euros (well over $600 million) so far, with a major mosque complex and other extensions still reportedly planned.