Mohamed would have been pleased.
That is how Islamic entities have always done it, the only reason why Libya's Gadaffi fell, is that the tribes switched sides. Not enough backsheesh changing hands.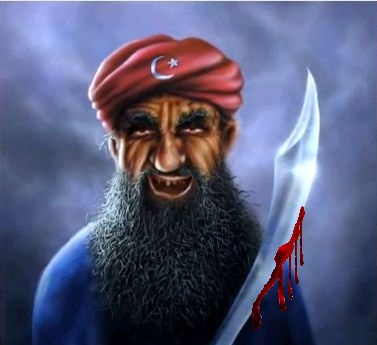 With incentives and brute force, Islamic State subduing tribes in Syria, Iraq
BEIRUT –  The Islamic State group is employing multiple tactics to subdue the Sunni Muslim tribes in Syria and Iraq under its rule, wooing some with gifts — everything from cars to feed for their animals — while brutally suppressing those that resist with mass killings.
The result is that the extremists face little immediate threat of an uprising by the tribes, which are traditionally the most powerful social institution in the large areas of eastern Syria and northern and western Iraq controlled by the group. Any U.S. drive to try to turn tribesmen against the militants, as the Americans did with Sunnis during the Iraq war, faces an uphill battle.
Some tribes in Syria and Iraq already oppose the Islamic State group. For example, the Shammar tribe, which spans the countries' border, has fought alongside Kurdish forces against the extremists in Iraq. The U.S. and Iraqi governments have proposed creating a national guard program that would arm and pay tribesmen to fight, though the effort has yet to get off the ground.
But in Syria in particular, tribes have no outside patron to bankroll or arm them to take on IS, leaving them with few options other than to bend to Islamic State domination or flee.
"There are people who want to go back and fight them," said Hassan Hassan, an analyst with the Delma Institute in Abu Dhabi. "But the circumstances now mean that you can't provoke ISIS because the strategy they've followed and tactics are to prevent any revolt from inside."