Publish at Israel National News and republished here with the author's consent.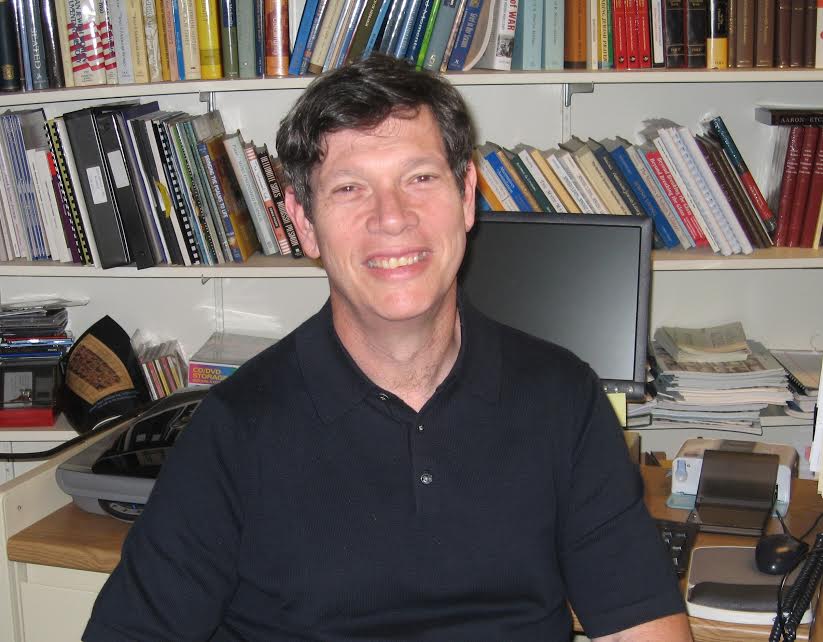 Changes in American Jewish Identity
Manfred Gerstenfeld interviews Steven M. Cohen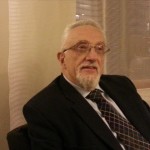 "'Jewish identity' should be seen as a social identity. It refers to beliefs, attitudes and belonging but also to how Jews act, behave and interact with others. Judaism and Jewishness place primary emphasis on interaction with other Jews and participation in community and society.
"Critical to understanding how Jews' identities have changed is the enormous change in the integration of Jews into American society at large. Compared to just fifty years ago, today's Jews have far fewer Jewish spouses, friends, neighbors, and coworkers. Not surprisingly, they feel less attached to both Jewish peoplehood and Israel."
Steven M. Cohen is Research Professor of Jewish Social Policy at Hebrew Union College – Jewish Institute of Religion and Director of the Berman Jewish Policy Archive at NYU Wagner. In 1992, he came to Israel and taught at The Hebrew University of Jerusalem for 14 years. Among his books is The Jew Within: Self, Family and Community in America which he coauthored with Arnold Eisen.1
"This increasing integration reflects several positive developments such as lower anti-Semitism, rising Jewish achievement, and greater acceptance of Jews by non-Jews. Not only are most young American Jews involved in relationships with non-Jews, but hundreds of thousands of non-Jews love Jews. This is a very common situation now, and was a fairly rare occurrence just a few decades ago. At the same time, this integration has brought several adverse consequences for Judaism and Jewishness.
"The other major development is that Jews feel far more ready to assert whether, when, where, and how they will express their Jewish identities. This is a shift from normative constructions of being Jewish to aesthetic understandings. A normative approach argues that Jewish involvement is good and right, and that certain ways of being Jewish are better than others. An aesthetic approach sees being Jewish as a matter of beauty and culture. It has become a resource for meaning instead of an ethical or moral imperative.
"In the 1960's, there was still a consensus that being Jewish was a matter of obligation. Such norms can derive from God, parents, nostalgia, tradition, Jewish law and/or belonging to the Jewish people. One could violate these, but then one felt guilty about it. Fewer people today regard being Jewish as a matter of norms and obligations.2
"The combination of these two shifts of increasing integration into American society on the one hand, and decreasing emphasis on Judaism as a normative system on the other, has led to both substantial changes and increasing diversity in what it means to be a Jew in America, as defined and experienced by the American Jewish public.
"The major denominational labels that American Jews use to define their ways of being Jewish remain Orthodox, Conservative, and Reform. There also other possibilities – such as Reconstructionist and Jewish Renewal and the growth in non-denominational and post-denominational tendencies. There are however, many other ways outside of congregational life in which American Jews are 'Jewishly engaged.' Many still live in Jewish neighborhoods such as New York's Upper West Side, Squirrel Hill (Pittsburgh), and Silver Spring (Maryland). Jews in areas of greater residential concentration not only have more Jewish neighbors; they also report more Jewish spouses, more Jewish friends, and more Jewish institutional ties than those in other sparsely-settled Jewish environs. Jews in the older areas of settlement often retain an ethnic style; many manifest Jewishness through domestic political concerns or with regard to Israel.
"On another plane, the Jewish Community Center movement makes a major contribution to community-building and informal Jewish education. Furthermore, American Jews have a very rich cultural life in music, art, literature, scholarship, journalism, dance and museums of various kinds. There are hundreds of millions of pages on the internet on Jewish matters. Obviously, none existed fifteen years ago. There is also a documented increase in Jewish involvement in social-justice activism. There is thus much Jewish life that is being led by people in their twenties and thirties outside of the traditional network. The question is: how fast will the American Jewish community recognize the value of the endeavors by younger people outside of the traditional institutional framework and support them?
"The extent of intermarriage and intergroup friendship is truly significant. About two-thirds of older American Jews have mostly Jewish friends. In contrast, two-thirds of the under-thirty generation has mostly non-Jewish friends. A major demographic shift that has taken place is the vast expansion of singlehood among non-Orthodox young adults."  
Cohen concludes: "The inevitability of the rapid change in identity from the collective to the personal, and from norms to aesthetics, together with the diversity of American Jews, makes the task of bridging Judaic missions and demands of the Jewish public an ongoing and never-ending challenge."
1 Steven M. Cohen and Arnold Eisen, The Jew Within: Self, Family and Community in America (Bloomington: Indiana University Press, 2000).
2 Charles S. Liebman, Deceptive Images: Toward a Redefinition of American Judaism (New Brunswick, NJ: Transaction Books, 1988).