Yeah, that travel ban is a real comforting thought.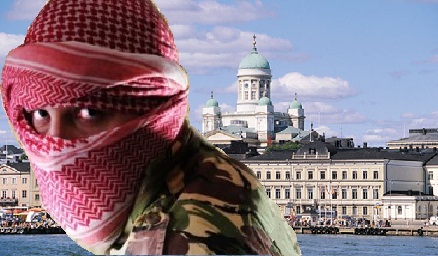 Court decides to free terrorism suspect
Image: Yle
The Helsinki District Court decided Tuesday to release one of three men suspected of terrorism related offences. The man had been held in pre-trial detention since October 10.
The court hearing was conducted behind closed doors and resulted in one of three suspects being released from pre-trial detention. However the man has been slapped with a travel ban.
The man was one of three Finnish citizens remanded into custody by the court on October 10 – he was suspected of plotting to commit terrorist acts.
A fourth man had been remanded in absentia. One week later on October 17, the court decided to extend the men's detention.
In early October the National Bureau of Investigation announced that three men had been detained on suspicion of participating in an armed group classified as a terrorist group.
NBI officers are conducting a preliminary investigation into the case, with lead investigator Mika Ihaksinen describing the inquiry as "challenging".