The "moderate" side of the Paleostinians.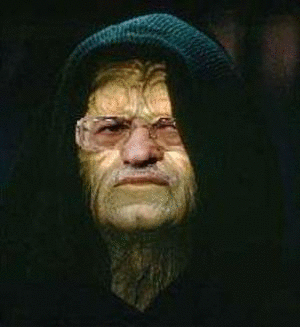 Prominent right-wing activist evacuated to capital's Shaare Zedek Medical Center for surgery; police searching for suspect.
Rioting on Temple Mount, October 8, 2014.. (photo credit:POLICE SPOKESPERSON'S UNIT)
Following the assassination attempt in Jerusalem of right-wing activist Yehuda Glick, Public Security Minister Yitzhak Aharonovich and Jerusalem Police Chief Moshe Edri ordered the closing of the Temple Mount to Jews and Arabs until further notice. The decision was taken due to intelligence assessments and security concerns at the site.
An increased number of police and border police will patrol Jerusalem on Thursday.
Aharonovitch called for calm and urged everyone, including politicians and public figures, not to incite the situation. Thursday, "will not be a simple day," he said.
Early Thursday morning Prime Minister Benjamin Netanyahu spoke with Edri and Aharonovich and with the head of the Shin Bet (Israel Security Agency) Yoram Cohen. Netanyahu ordered that the highest priority should be given to capture those responsible for shooting Glick, and that security personnel should be significantly increased in the capital.
 A presser from The Israel Project:
It looks like a major figure on the Israeli right – an American-born activist named Yehuda Glick – has been the victim of a terrorist assassination attempt. The shooter pulled up on a motorbike as Glick was leaving the Begin Center and shot him in the chest. The last two updates I saw had Glick in "serious and unstable condition" and then "undergoing surgery and stabilizing."
Glick is a controversial figure linked to movements that advocate Jewish sovereignty over the Temple Mount in Jerusalem. His supporters say he's a gentle guy who leads groups of tourists around the area. His detractors say he's a Jewish fanatic who want to desecrate Muslim holy sites on the Temple Mount and start World War III (really that's the description, per some of the more colorful Al Jazeera reports). That entire debate will go by the wayside as the story develops, since "he's not mainstream so he had it coming" is not really a tenable point.
Instead: the Israelis have been warning for months that Palestinian incitement – specifically as it relates to Jerusalem and even more specifically as it relates to the Temple Mount – was playing with fire. President Mahmoud Abbas and Prime Minister Rami Hamdallah have both personally given speeches in the last few weeks accusing Jews of engaging in dark conspiracies to "Judaize" Jerusalem and "desecrate" the Temple Mount. Two weeks ago Abbas went so far as to urge Palestinians to prevent Jews from entering the area "in any way." See the bottom for links to stories about the speeches.
Netanyahu was so alarmed he used his own speech at the opening of the Knesset on Monday to emphasize that (1) Israel has no designs on the Temple Mount and (2) incitement about Jerusalem was going to lead to a disaster. Now you've got one of the top figures associated with Jews entering the Temple Mount gunned down.
If it really is a terrorist attack, the Israelis are very quickly going to link it to Abbas's more or less explicit exhortations. Two weeks ago he called on Palestinians to prevent Jews from going up to the Temple Mount "in any way." Today a major Jewish figure who regularly goes up to the Temple Mount gets shot. The line is not going to be difficult to draw.
Just for context and so you have the links handy:
Oct 17: Abbas tells Palestinians 'settlers' have 'no right to desecrate Temple Mount'
http://www.jpost.com/Middle-East/Report-Palestinians-reject-US-request-to-hold-off-on-Security-Council-statehood-bid-379084
"We must prevent them from entering the Noble Sanctuary in any way. This is our Al-Aksa and our church. They have no right to enter and desecrate them. We must confront them and defend our holy sites."
Oct 27: Jerusalem eternal capital of Palestinian state, says PA's Hamdallah at Temple Mount
http://www.jpost.com/Arab-Israeli-Conflict/Jerusalem-eternal-capital-of-Palestinian-state-says-PAs-Hamdallah-at-Temple-Mount-379965
"Jerusalem is a redline, and so is the Aksa Mosque"
May 19 (roundup via Palestinian Media Watch): PA Foreign Ministry libel: Israel plans to destroy the Al-Aqsa Mosque
http://palwatch.org/main.aspx?fi=157&doc_id=11475
"For more than two years it informed all Muslims and Arabs, at an official and public level about the nature of the Judaization plan at the Al-Aqsa Mosque (i.e., the Temple Mount Plaza)… The Israeli government has been carrying out this plan on a daily basis, and the rate of escalation and repression against Al-Aqsa is increasing… towards dividing it (the Temple Mount) geographically and according to time (allocating times and spaces for different religions), destroying it and building what is referred to as 'the Temple' in its place."