Finnish leaders rubbing elbows with anti-Semites.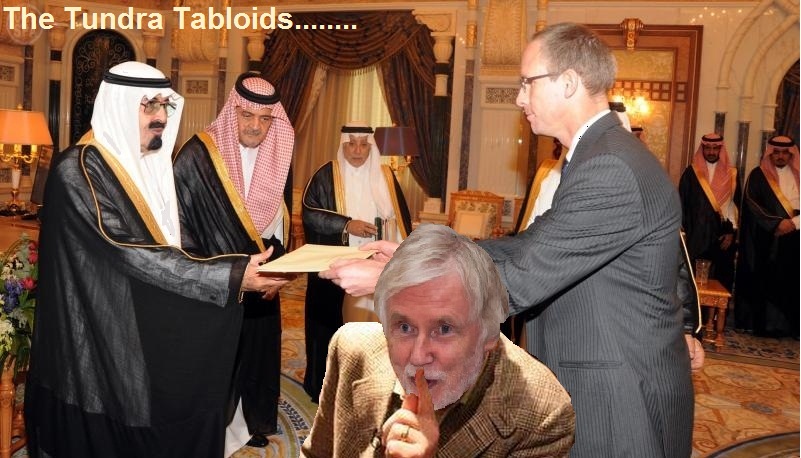 It's easy to understand, Finland, for a tiny state, is one of the bigger clapping seals for anything UN, it's Foreign Minister, Erkki Tuomioja, a long time tick on the neck of the Finnish body politic, is highly antagonistic towards the Jewish state.
Finland is one of UNRWA's 20 top donors – the largest are the United States, the European Union and Saudi Arabia. This year, Finland's assistance to the organization is 6.4 million euros, of which 4.5 million euros is so-called non-earmarked general funding for the organization's basic functions such as children's education, and the rest is emergency humanitarian aid for the crises in Syria and Gaza.
UNRWA Commissioner-General Pierre Krähenbühl to visit Finland
Commissioner-General Pierre Krähenbühl of the UN Relief and Works Agency for Palestine Refugees in the Near East UNRWA will visit Finland on 30–31 October.

Mr. Krähenbühl will meet among others with Prime Minister Alexander Stubb and Minister for Foreign Affairs Erkki Tuomioja, and he will have talks about UNRWA's activities and the situation in the Middle East at public servant level. In addition, Krähenbühl will meet representatives of Finnish non-governmental organizations and he will be the keynote speaker at a panel on the situation in Gaza organized jointly by the Finnish Institute of International Affairs and the Ministry for Foreign Affairs.

Finland supports UNRWA's activities as part of its humanitarian assistance. The organization provides basic services to some five million Palestinian refugees in the West Bank, Gaza, Syria, Jordan and Lebanon. It plays a key role in safeguarding the rights of Palestinian refugees and helps stabilize the region. UNRWA's mission is also to provide emergency assistance to the victims of conflicts in the difficult conditions of the region. Ministery of Foreign Affairs.
All this comes on the heels of the Malala Yousafazi donating her Nobel Peace Prize money to the UNRWA. Some would say that she was "just acting on her Muslim faith and culture", and while that may be true (her handlers have every incentive to steer her in that direction as well), she is in fact a bona fide Marxist, so she has two totalitarian impulses directing her actions.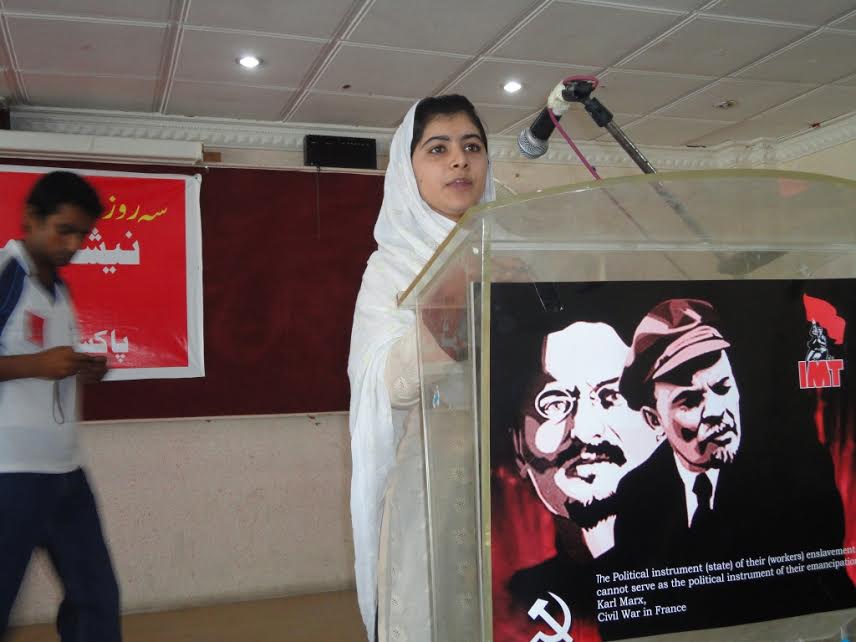 Courtesy of Daniel Greenfield: 
Historic 32nd congress of Pakistani section of IMT – First Day
Message from Malala
Comrade Javed Iqbal, a Pakistani comrade from Birmingham in the UK, intervened to read out a message that had been sent from Malala Yousafzai, the young sympathiser of the Marxist Tendency famous for her part in the struggle for the right to education for girls in Pakistan. She had taken part in the national Marxist Summer School in July of last year in Swat. She was tragically shot in the head in a barbaric attack by fundamentalists, and made headlines worldwide. She is now thankfully recovering in the UK.
The message she sent reads as follows:
"First of all I'd like to thank The Struggle and the IMT for giving me a chance to speak last year at their Summer Marxist School in Swat and also for introducing me to Marxism and Socialism. I just want to say that in terms of education, as well as other problems in Pakistan, it is high time that we did something to tackle them ourselves. It's important to take the initiative. We cannot wait around for any one else to come and do it. Why are we waiting for someone else to come and fix things? Why aren't we doing it ourselves?

"I would like to send my heartfelt greetings to the congress. I am convinced Socialism is the only answer and I urge all comrades to take this struggle to a victorious conclusion. Only this will free us from the chains of bigotry and exploitation."
This was also one of the several moving moments of the congress. A close friend of Malala was also present at the congress, who was on the bus when the girls were attacked. She spoke, making some comments and reading out a poem. This young female comrade is an example of the calibre of comrades that belong to the IMT in Pakistan.
So as the TT's good friend, Doris Wise Montrose, said about her, "be careful for who you swoon ".