More territory under the pirate flag of the caliphate.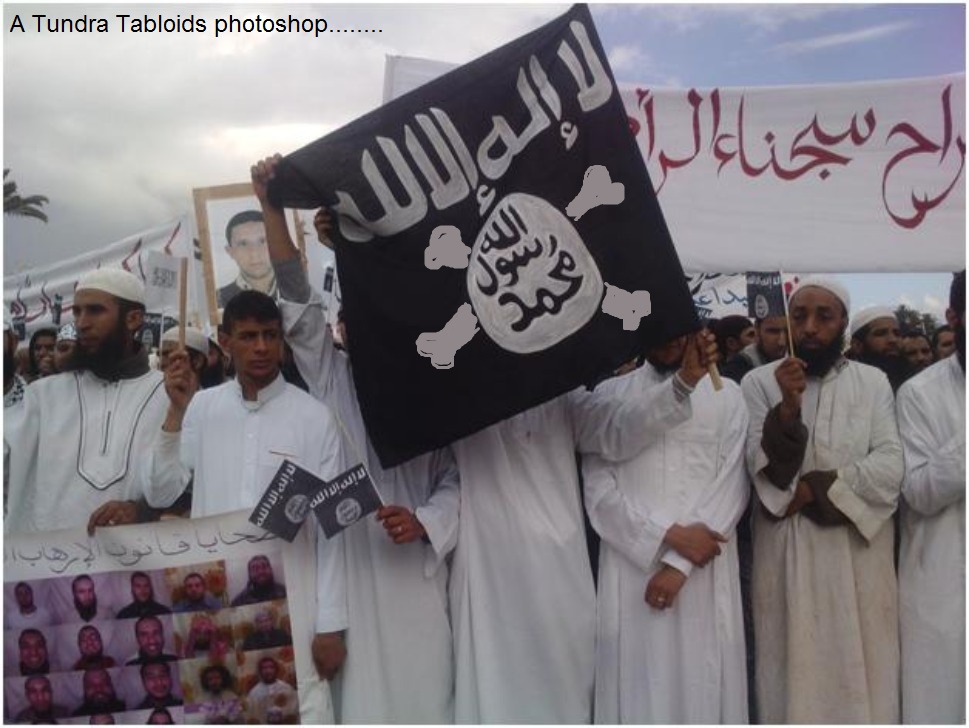 Op-Ed: Libyan jihadist group pledges allegiance to Islamic State
Darnah – The militant group Ansar al-Shariah, accused by the U.S. of being behind the 2012 attack on the US consulate in Benghazi that killed the US ambassador, declared an "Islamic emirate" in the eastern city of Derna, according to media reports from Libya.
The group also pledged allegiance to the Islamic State. Derna — sometimes spelled as "Darna" or "Darnah"- has been occupied and run by radical Islamists for ages. The government was unable to hold elections there "for security reasons." The video below shows a public execution in a soccer field back in August. The city's residents are also avid soccer fans.
Wikipedia describes the city of about 80,000 as one of the most religious in Libya. It has long been home of many radical jihadists.: