Immediate apologies follow.
Actually the head scarf should be equated with the swastika and hammer and sickle. Regardless of its place in Islamic religious life, its also a public display of totalitarian, authoritarian Islamic hegemony. Each and every person should be made aware of it, and treat it as such, being revolted by the mere sight of it.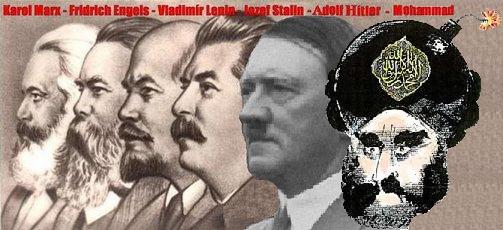 Paris university sorry for Muslim veil 'gaffe'
Sorbonne university embarrassed after one of its lecturers clearly misunderstood the country's laws on religious symbols.Photo: AFP
Published: 26 Sep 2014 15:26 GMT+02:00
The head of France's Sorbonne university has personally apologized to a student who was asked to leave a lecture when she refused to take off her Muslim headscarf.
According to a report in Le Monde newspaper the teacher said to the student: "Are you planning on keeping that thing on throughout all my classes?"
The female lecturer continued: "I am here to help you integrate into professional life and that is going to cause you problems".
After the student refused to do take it off, the lecturer then told her to go to a different class.
A controversial 2004 law prohibits the wearing or open display of religious symbols in all French schools, but it does not apply to universities.