'SHARIA LAW IS COMING!!!!'Oklahoma Beheader Celebrated Terrorists, Disparaged Non-Muslims On Facebook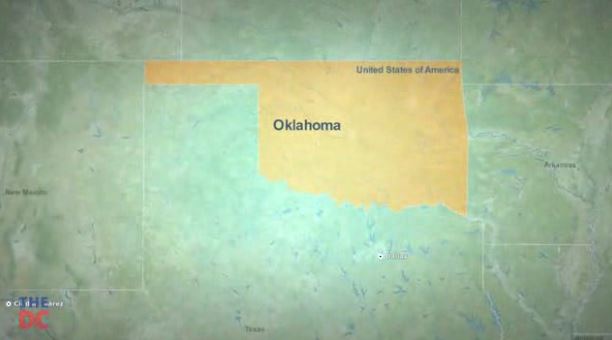 Oklahoma beheading suspect Alton Alexander Nolen calls himself "Jah'Keem Yisrael" on his Facebook page, where he uploaded photos of himself reading the Koran and wearing Muslim religious clothing.
Nolen's Facebook "cover" photo appears to be of several Taliban fighters, according to a Google reverse image search.
He also posted images of Osama bin Laden and wrote in a caption on a photograph of the 9/11 attacks "A Future Prophecy Revelation 18:8 She (The statue Of Liberty) is going into flames. She and anybody who's with her." He also referenced U.S. intervention in Iraq in a July 24 post, writing, "AMERICA SO CALL HELPS IRAQ (WHICH NOT)- WELL WHY CANT U HELP THE GAZA CITIZENS AGAINST ISRAEL…AMERICA AND ISRAEL ARE WICKED. WAKE UP MUSLIMS!!!"
A Philadelphia-based friend asked Nolen if he was praying in one of his photographs at "the Masjid on Luzerne," appearing to refer to the Muslim American Society of Philadelphia. Nolen replied, "LAA," to which his friend responded, "oh you not in Philadelphia."
"I JST WANT TO SAY AS AN MUSLIM WE DNT CELEBRATE AMERIKAS HOLIDAYS," he wrote in a caption accompanying a photograph of an Islamist fighter.
UPDATE (h/t: Doris Wise Montrose) from Alton Alexander Nolen a.k.a. "Jah'Keem Yisrael" facebook page: