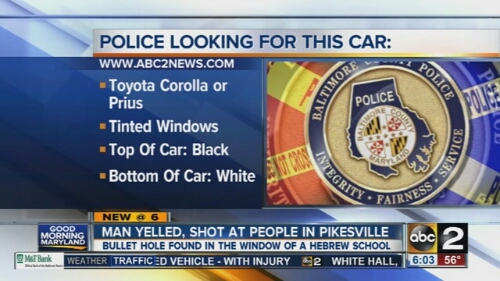 The suspect is described as a white male with brown hair and a dark complexion–possibly of Middle Eastern descent.
Bias Incident Under Investigation In Baltimore County – CBS Baltimore
(Credit: AP)
PIKESVILLE, Md. (WJZ) — A bias incident is under investigation in Baltimore County.
Police say three men walking in the 6800 block of Old Pimlico Road were first approached by a vehicle.
The driver yelled "Jews, Jews, Jews" at the victims. Investigators say the suspect then fired some type of BB or air gun in their direction and fled the area.
The victims were not struck and did not suffer any apparent injuries.

More here.