It's because people like this, Amira Hass, the Haaretz is a mere shell of its former shell.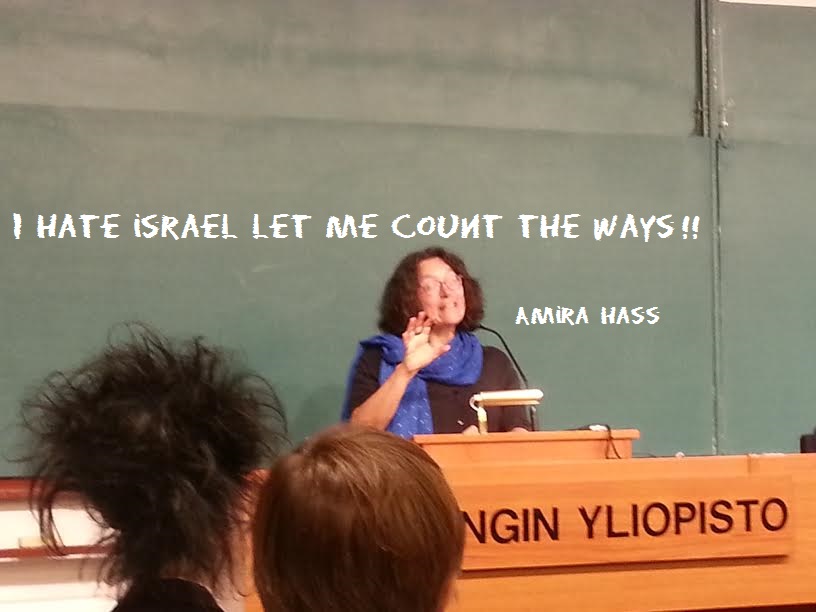 Ex-Haaretz Readers Walk Out of Publisher's Event
Last Friday (Sept. 12), Haaretz publisher Amos Schocken hosted an unusual meeting with more than 100 Israelis out of a reported total of 600 subscribers who recently cancelled their subscription to the daily paper. The mass cancellation was widely regarded by the Israeli media as a response to a July opinion piece by Haaretz columnist Gideon Levy attacking the morality of Israeli pilots participating in Operation Protective Edge:
[…]
The "Seventh Eye" describes how the atmosphere in the meeting slowly devolved from a high cultured social tête-à-tête to a no holds barred tit-for-tat:
The exchanges with the publisher shattered any sense of hierarchy in the room. "No one canceled his subscription because of Nehemia Strassler," [a Haaretz economics writer] shouted someone in the hall. "Yes!" screamed other members of the audience [in agreement]. "There were those," says Schocken. "There were not! None!" one shouted back." "Let's try to keep the order," pleaded Schocken.
Another audience member announced he will not renew his subscription of 39 years until Levy apologizes. The next, who identified himself as a Haaretz reader for 35 years, announced theatrically that he will turn his back to the stage and only then speak. He is received with applause. He demanded Levy's apology as a condition to renew his subscription. Various other speakers, including ex-pilots, echoed similar sentiments to loud applause.
As members of the agitated audience left the room, those remaining heckled Schocken who admonished: "You were Haaretz subscribers, you can be 'Haaretz unsubscribers' but we can still talk like civilized people." The diminished crowd grew increasingly hostile as the publisher argued that Levy was had been proven right when he wrote a similar article in the past. Finally, Schocken gave up on the possibility of convincing many to renew their subscriptions, and the former Haaretz readers left the room.
— Gidon Shaviv via Camera h/t Matti Nevalainen