Saudi Arabia, a place where one can still visit the seventh century and not be in a museum.
THE SAUDI NOOSE!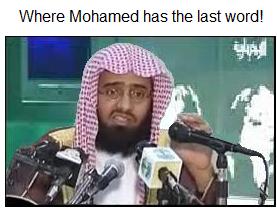 TSN: "It's very Islamic, very Islamic indeed. At least he wasn't forcing uncovered girls back into the burning building they were fleeing."
 "Hey ministry of education…here are your books," the teacher said before starting to tear the pages.
Video: Rip book with girls pictures, says teacher
He tears the pages first before asking students to do it
An angry Saudi teacher ripped off a syllabus book which included pictures of girls and told his school boys to do the same.
A YouTube film published in Sabq Arabic language daily showed the teacher tearing pages which included pictures of the girls before asking his pupils to rip off the same pages and throw them in the bin.