After all the demonization, the SD party makes enormous gains.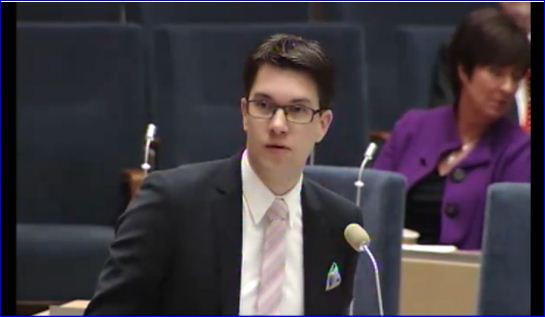 And for the record, it's not the "anti-immigration" Sweden Democrats that the fake media love to smear them with, but sensible, gradual immigration that ensures it's a benefit to Swedish society, as well as contributing to the full assimilation of the new immigrants.
In other words, a complete rejection of the massive failure of multiculturalism, which by default, means the balkanization of society, with the ruling elites choosing which constituency is more worthy of heaping largesse on at the expense of "the other".
Sweden election: Social Democrats 'in the lead' – exit poll
Sweden's opposition Social Democrats appear set to win most votes in the general election, an exit poll says.
Public broadcaster SVT said the centre-left bloc would get 44.8%, with Prime Minister Fredrik Reinfeldt's centre-right coalition trailing with 39.7%.
The anti-immigration Sweden Democrats had 10.5% while the Feminist Initiative that supports the left got over 4%.
Mr Reinfeldt, who took office in 2006, has been praised for how he dealt with the economic crisis.
A Social Democrats win would be a return to normality in Sweden. They have not been in opposition for so long since first taking power in 1920.
Polling stations opened at 06:00 GMT and closed at 18:00 GMT.