Don't worry Australia, Muslim community leaders are saying that they are doing whatever they can to help.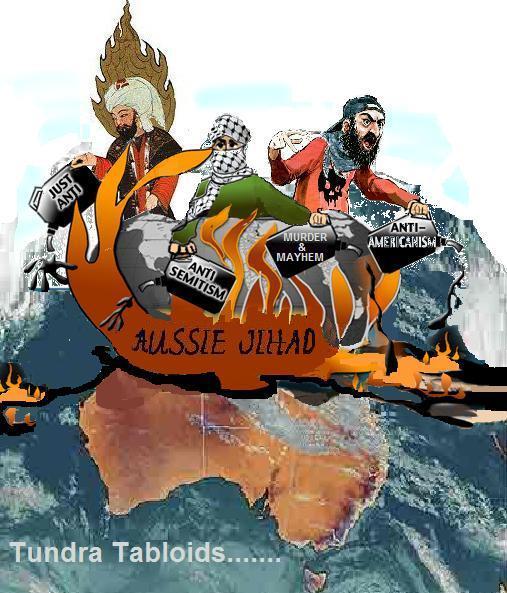 Terrorism threat: Australian alert level raised to high; terrorist attack likely but not imminent
Updated
Australia's terrorist alert level has been raised to high, meaning the risk of an attack is likely, but authorities say they do not know of a "specific" plot or target.
It takes the level from medium, when an attack "could" happen, but stops short of the highest warning level of extreme, when an attack is "imminent".
Prime Minister Tony Abbott said the Government has "no specific intelligence" of a plot to mount a terrorist attack.
"What we do have is intelligence that there are people with the intent and the capability to mount attacks," he said.
He said security agencies had recommended the increased threat level because of the number of Australians "fighting with and supporting" terrorist groups in the Middle East.
ASIO's Director-General David Irvine said he signed off on the recommendation last night after three to six months of increasing concern.
He said the threat could manifest itself in "many ways", including in a bombing similar to the one in a Bali nightclub in 2002.
"It could manifest itself in a Bali-type attack or it could manifest itself in the various other sorts of attacks from loners through to small groups to large activities such as Bali that we've seen elsewhere in the world," he said.
"They're the sorts of things that we're concerned about."
more here. H/T: Fjordman