Pure evil. Pure Islam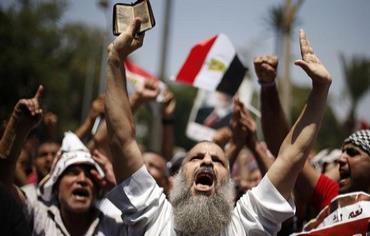 It's the evil Islam's founder Mohamed unleashed upon the arabian peninsula when he left Mecca for Medina (Yathrib), the former Jewish city who's male inhabitants were beheaded and wives raped and together with their children sold into slavery.
Brussels museum shooting suspect 'beheaded baby'
Ex-hostage says French jihadist accused of killing four at Brussels Jewish Museum 'tortured prisoners' and claimed to have raped and killed young mother before beheading her baby
A freed French hostage held with David Haines has said one of his kidnappers took a perverse pleasure in torturing Syrian prisoners, and had boasted of how he had raped and killed a young mother before beheading her baby.
Nicolas Hénin, a journalist, identified one of his kidnappers as Mehdi Nemmouche, 29, the French jihadist awaiting trial in Brussels for shooting dead four people at the city's Jewish Museum after returning to Europe.
He gave details of torture inflicted on prisoners by Isil militants holding the British aid worker David Haines.
Mr Hénin described hearing beatings going on all night until the dawn prayer. He said he had been beaten by Mr Nemmouche, adding: "I don't know if he [Nemmouche] tortured other western prisoners."
However, Mr Hénin's account matches reports of beatings inflicted on other hostages including James Foley and Steven Sotloff, the two American journalists who have been beheaded in the past month.
Mr Haines, 44, who was captured in March 2013, is also said to have been tortured in the early months of his captivity and left needing medical attention.