Amira Hass, pseudo journalist for the Haha-aaretz: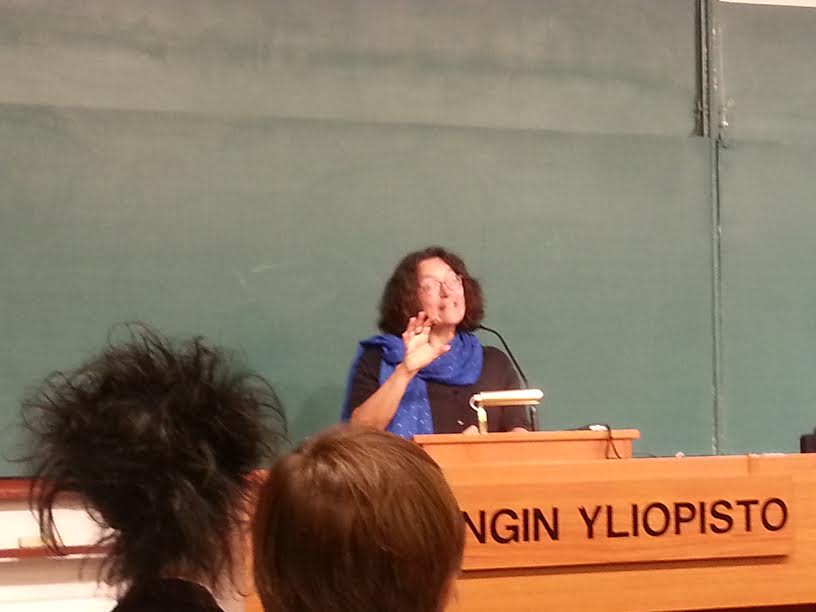 Throwing stones is the birthright and duty of anyone subject to foreign rule. Throwing stones is an action as well as a metaphor of resistance.
During the  Q&a period at the misnamed "peace forum" sponsored by the Left-wing anti-Israel ICAHD organization and Hakunila, a Finnish "multicultural" organization whose supposed objectives are:
"to promote the awareness and knowledge of the different cultures and advance multicultural activities in the Finland. We aim for overall tolerance in Finland by applying preventive and antiracist policies."
I stated that, not only is the forum an anti-thesis of what it supposedly promotes, that being "peace", it includes promoters of violence, namely Amira Hass, who stated that throwing stones is the Palestinians "birthright". She advocates violence between peoples, citizens of the P.A. to chuck stones at citizens of Israel.
I called her out on that, and she took it rather badly. Too bad, she's indeed a useful stooge, and that makes her an idiot.