Hamas = Murder Inc.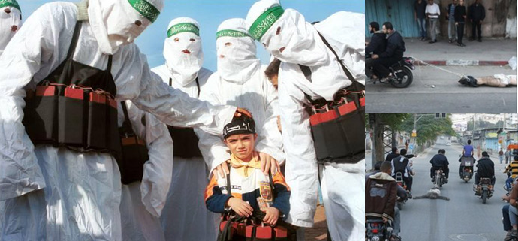 So yes, the Hamas and the clans and tribes that give its support to the Hamas, are guilty of cold blooded murder. Shocker.
Hussam Qawasme of Hebron was allegedly paid by terror group Hamas $61,500 dollars for masterminding the June 12 abduction and subsequent murder of Israeli teens Eyal Yifrah, Naftali Frenkel, and Gilad Sha'ar, according to a report that has been cleared for publication by Israel's media censors.
The money made its way from Gaza to Hebron through Qawasame's mother and another unidentified woman, according to the indictment. He then bought a vehicle and four weapons to carry out the attack.
Some point to the abduction and murder of the three Israeli teens as the ignition switch that sparked a 50-day war between Israel and Hamas. Israel lost 66 soldiers in battle, while Hamas's casualties reached over 1,000 militants.
Qawasame, arrested on July 11 and charged with murdering the three teens, has a brother who is a well-known Hamas operative in the Gaza Strip, where the Muslim Brotherhood arm of the Palestinian movement rules with an iron fist. According to reports, Qawasame's brother transferred the funds prior to executing the murderous plans.