The only reason why he's saying that, is that the Israeli court is freeing up his terror ship.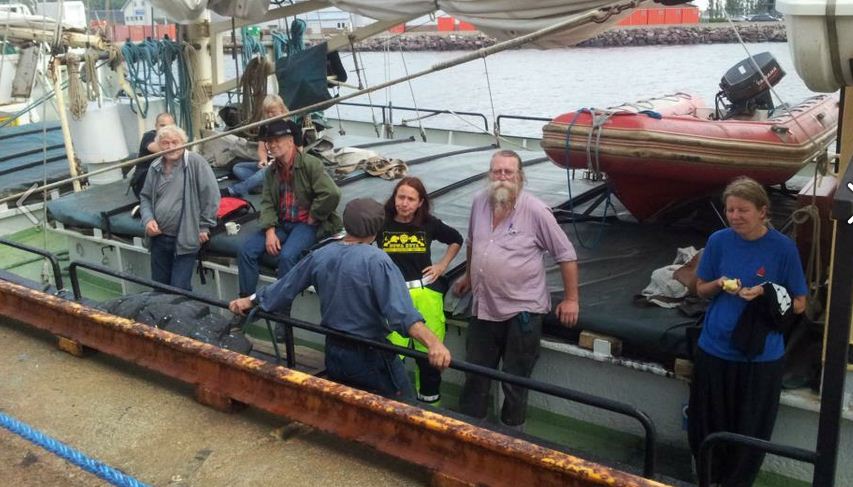 -The opponent was the state of Israel, which is quite a big opponent. On the other hand it was great to see that Israel's civil law is strong, tough judges who do not necessarily dance to the tune of the Army, says Estelle crewman Mika Jämia.
Israel is enforcing a legal anti-weapons blockade on the Hamas run Gaza Strip, every ship that attempts to run that blockade is in violation of international law. The moment it sets sail from any harbor into international waters with the intention to reach Gaza outside of Israeli jurisdiction. Aiding and abetting these Islamonazis is tantamount to aiding the murder of Jews, in other words, terrorism.
NOTE: Israel was well within its rights to remove the crew and sink the ship at sea.
Israel seized ship Estelle, granted access to be freed – Israeli government lost
Two years after the Gaza aid ship Estelle was seized,  Israeli court  decision granted it to be freed. Crewman on the Estelle, Mika Jämia, delights in the matter, as the situation in Gaza is again on the surface, and the area needs international pressure.
Israeli authorities prevented the ship Estelle access to its goal to Gaza in October 2012. Since then, the ship has been seized by the State of Israel. After several trials, the Israeli judiciary released the Estelle last weekend. told the Turun Sanomat reported on the Court's decision on Monday .
YLE H/T: Kumitonttu, who noticed that the cargo held by the Estelle, did not fit the classification of humanitarian aid in the classical sense.
48 cement slabs
5 bikes
2 wheelchair
5 pairs of crutches
music equipment: 5 speakers, 5 keyboards, and three stereos
15 projectors
children's shoes
bathing suits
approx. 100 footballs
approx. 40 wooden chairs
20 Arabic children's books