Put stripes on Pete?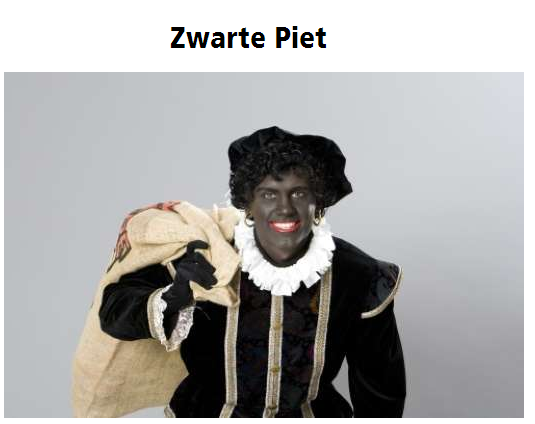 More Death Threats Over Black Pete Issue
Ineke Strouken, the Director of the Dutch Center for Popular Culture, has said that she has already received thousands of hate mails and death threats regarding the Black Pete issue. Strouken has said that Black Pete should not be fully black but should have his face painted with black stripes.  She added that she had considered resigning, but decided that she wants to continue trying to find a solution for the Black Pete controversy.
FM: BNFTN via Telegraaf.nl