One too many statements diminishing the size and impact of the Holocaust.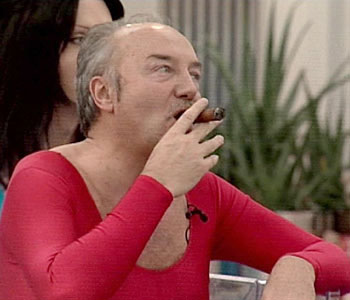 Violence in the street is never an option, open and brazen stupidity is. That said, Galloway won't be opening his mouth spewing disgustingly stupid diatribes against Jews and Israel any time soon.
George Galloway badly injured in street attack
Man held after Respect MP suffers suspected broken jaw during attack in London apparently prompted by prior remarks on Israel.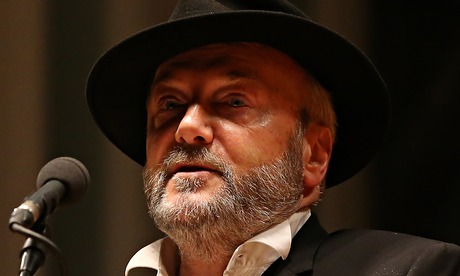 Respect MP George Galloway was taken to hospital with a suspected broken jaw on Friday night after being attacked in the street.
Police arrested a British man over the incident, which is believed to have been prompted by comments Galloway has made about Israel in past weeks.
The 60-year-old was posing for pictures in Notting Hill, London, on Friday evening when a man lashed out at him, his spokesman said. Galloway gave a statement to police after a man aged 39 was arrested.
"George was posing for pictures with people and this guy just attacked him, leapt on him and started punching him," his spokesman said.
"It appears to be connected with his comments about Israel because the guy was shouting about the Holocaust. George is badly bruised but OK. He has bruising to his head and face and is in pretty bad shape."
Police said Galloway was badly injured and was being treated in a London hospital, but was in a stable condition. The arrested man remains in custody.
Last week, the MP was interviewed by police under caution after he was accused of inciting racial hatred by declaring his constituency, Bradford West, an "Israel-free zone".