Birds of a feather flock together.
Scratch and FSA member, and out pops a full blown tard.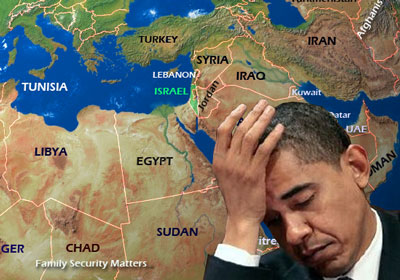 Why Is America Midwiving a Muslim Brotherhood-Ruled Syria?
Delusional, dangerous policy.
December 24, 2012 – 6:40 am
Following significant military successes and diplomatic gains by Syria's anti-Bashar Assad Sunni Muslim insurgency over recent weeks, Moscow, a key Assad regime ally, announced Tuesday 12/18/12 its preparations for an evacuation of Russian citizens living in Syria.
While the Assad regime's ruling Alawite minority sect retained a firm hold on their indigenous base in the coastal Syrian provinces, the predominantly Sunni Muslim Syrian rebels have seized the northern and eastern border zones, near Turkey and Iraq, respectively, and dominate wide swathes of rural Syria. The continued rebel assault is even advancing on Assad's seat of power, Damascus, near the western frontier of Lebanon, having just seized the pro-Assad Palestinian refugee camp of Yarmouk, on the southern edge of the Syrian capital.
By Wednesday, the rebels had reportedly captured at least six towns in the central Hama governorate (Latamneh, Helfaya, Kfar Naboudah, Hasraya, Tibat al-Imn, and Kfar Zita), with skirmishes erupting in the city of Hama itself. As of Friday, the Sunni insurgents were besieging Morek, an Alawite stronghold in Hama governorate, a province which contains dozens of Alawite and Christian villages among Sunni towns, igniting fears of increased sectarian violence.
During an interview with Barbara Walters on December 11, President Obama announced the U.S. would formally recognize the recently established Syrian National Coalition of Revolution and Opposition Forces (SNCROF), an umbrella group seeking to depose Syrian dictator Bashar al-Assad. Mr. Obama extolled the SNCROF for its inclusiveness, allegedly being open to various ethnic and religious groups, and bonds to local councils participating in the fight against Assad's security forces.  He opined:
At this point we have a well-organized-enough coalition — opposition coalition that is representative — that we can recognize them as the legitimate representative of Syrian people.
Independent analysts sympathetic to the anti-Assad forces, have concluded that the Syrian Muslim Brotherhood remains the dominant force in SNCROF, as it had been in the earlier Syrian National Council opposition front. London-based Syrian journalist Malik Al-Abdeh noted:
The Muslim Brotherhood seems to be in the dominant position … However, the West feels compelled now to legitimize the Syrian opposition in whatever guise it may take, simply because of the fast pace of events on the ground in Syria.
Andrew Tabler, cofounder and former editor-in-chief of Syria Today, maintained: "The [Muslim Brotherhood-dominated] SNC [Syrian National Council] is still a major player." Tabler also expressed this ominous concern:
And that's just the civil end. The armed groups within the country are not included in this coalition directly. How is that going to work?
Apropos to Tabler's worry and concurrent with President Obama's recognition of SNCROF on December 11, the U.S. State Department designated the Syrian jihadist group Jabhat al-Nusra a terrorist organization, amending the 2004 designation of al-Qaeda affiliate Islamic State of Iraq (AQISI), and declaring there was "sufficient factual basis" to conclude AQISI, under the guise of Jabhat al-Nusra, was operating in Syria. Justifying the designation, State Department spokeswoman Victoria Nuland stated the group had claimed responsibility for almost 600 attacks in several cities during the past year, including homicide bombings, which had caused the deaths of "numerous innocent Syrians." She added:
[Al Nusra] has sought to portray itself as part of the legitimate Syrian opposition while it is, in fact, an attempt by AQI [i.e., AQISI, Al-Qaeda affiliate Islamic State of Iraq] to hijack the struggles of the Syrian people for its own malign purposes.