It takes way too much time from the golf course to come up with one.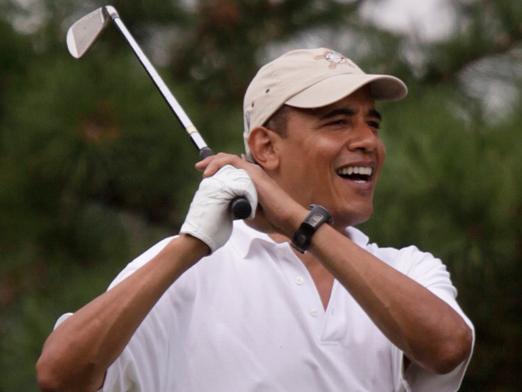 PRESIDENT OBAMA: WE DON'T HAVE A STRATEGY FOR DEFEATING ISLAMIC STATE IN SYRIA
Before leaving for New York for a series of fundraisers, President Obama held a press conference at the White House to discuss his lack of strategy on Syria.
Obama told reporters that his strategy was still developing, and that he would continue to consult with congress and the American people about any action in Syria.
"I don't want to put the cart before the horse," he said. "We don't have a strategy yet."