Moral inversion personified, old antisemitic meme in a new application.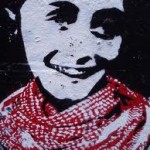 Equating Anne Frank (who was writing without a political agenda) with a girl who could not be writing about Hamas' use of schools, hospitals, play grounds and mosques as launch pads and firing positions, without being shut down or murdered, shows the Ilta-Lehti's gross contempt for the reader.
The idea behind the analogy, is to convey a perception that Israel is the new 'Third Reich' and the Arabs as the 'victims', though Hamas and like ilk (ISIS, Boko Haram, al-Qaida, Fatah etc.) are the ones who show fealty to Islamo-Nazi idelogy in word and deed. Even the UN had to concede to that fact.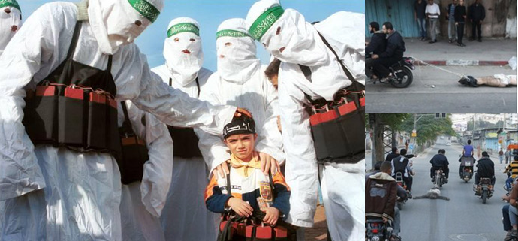 I scoured the DW article/interview mentioned in the Finnish IL story, and there was no mention of Anne Frank, so this was an editorial decision of their own making. The IL includes the following tweet:
Her tweet "This is in my area. I can't stop crying. I might die tonight" was retweeted more than 17,000 times around the world.
She and her parents should then beg the Hamas not to fire rockets from the vicinity of her apt.building when empty fields are more than available. I can't think of anything more crass and self evident, than a girl (who's one step away from a full burka) helping out the Hamas to deceive and manipulate the West. Sadly the IL seems more than willing to be pulled along by the nose, and then some.
H/T: Vasara Hammer
16-year-old Farah is Gaza's Anne Frank
Tuesday 08.26.2014 at 08.26
Palestinian Young tweets life in a war zone.
When the bombs fall, Farah sticks to her phone or her computer and tells you what is happening in Gaza.
Farah Baker is a 16-year-old Palestinian youth. She lives with her family in Gaza, where Israel and Hamas have fought for just over a month. The fighting started again this week, just over a week of a ceasefire and failed negotiations.
Farah has lived all her life in the middle of violence and is tired of it.
– I started to tweet, because I could not stand to watch anymore, how innocent people are being killed. I can not carry a gun, and I'm not a politician, but I can help people by showing and telling what's going on here, Farah said.
Farah tweets in English with the symbol Farah_Gazan.  The self described Anne Frank of Palestine-Gaza, the young woman has more than 200 000 followers in 160 countries. She's already some kind of phenomenon, realistic twitterer.
"I knew that I would become famous a little bit but not this much."