End the UN.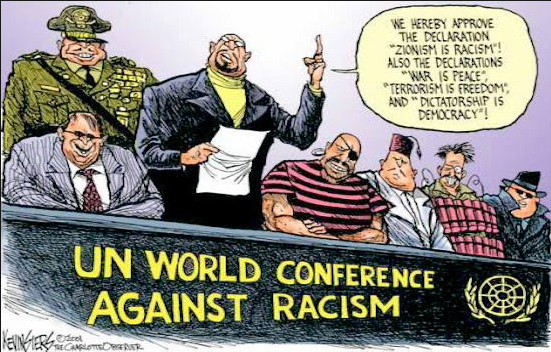 NOTE: They never set up a panel to investigate Hamas' real crimes, now do they?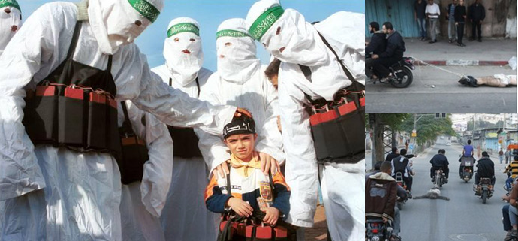 UNHRC Names Anti-Israel Critic to Probe Conflict with Hamas
The Foreign Ministry says Israel will not cooperate with a probe that has been set up as a 'kangaroo court.'
Published: August 11th, 2014

The United Nations Human Rights Council (UNHRC) on Monday named a panel of three in Geneva to determine whether human rights violations were committed in the conflict between Israel and Arab terrorists this summer.
The investigation by the UN Human Rights Council is to be led by a known critic of Israel, international Canadian legist William Schabas.
In the past, Schabas called for the indictment of Prime Minister Binyamin Netanyahu and former President Shimon Peres before the International Criminal Court at The Hague. He accused Israel of having committed war crimes during Operation Cast Lead in December 2008 and January 2009, and praised the author of the infamous UNHRC Goldstone Report – former South African Judge Richard Goldstone, who himself had second thoughts about the conclusions his panel reached after the report was submitted.
Also participating in the three-member panel will be Doudou diene of Senegal, a past UN special investigator on racism, racial discrimination, and xenophobia; and British-Lebanese attorney Amal Alamuddin, engaged to marry Hollywood actor George Clooney.
The three-member panel tasked with the probe is specifically assigned to find those responsible for "violations of international humanitarian law" in Judea, Samaria, eastern Jerusalem and Gaza.
Basically, a witch hunt.
Yes, even hard leftist George Clooney's fiancée will sit on the panel. The fix is in.
UPDATE: Oops, she backed out