Alternative headline:
The US is too strong, al-Qaida, Islamic State, Boko Haram (fill in the blank) are too weak for a lasting peace, says Obama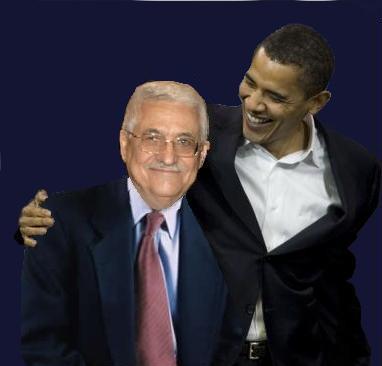 What a major idiot.
Netanyahu too strong, Abbas too weak for lasting peace, says Obama
Peace has to start with Israeli Prime Minister Binyamin Netanyahu and Palestinian Authority President Mahmoud Abbas. That was the gist of an interview with US President Barack Obama conducted by New York Times Foreign Affairs columnist Thomas Friedman.
In the interview, which appeared in print and on video Friday night, Obama said an Israeli-Palestinian peace deal requires the leadership on both sides "to look beyond tomorrow" and take "the long view on things."
Obama seems worried that Prime Minister Binyamin Netanyahu's high approval ratings—which have jumped in the wake of Israel's month-long military offensive in Gaza—could prevent him from making the concessions needed to reach a long-term deal: "If he doesn't feel some internal pressure, then it's hard to see him being able to make some very difficult compromises," like on the issue of settlements, the president said.
For President Abbas, "It's a slightly different problem," the president said: "In some ways, Bibi is too strong [and] in some ways [Abbas] is too weak to bring them together and make the kinds of bold decisions that [former Egyptian President Anwar] Sadat or [Israeli prime ministers] Begin or Rabin were willing to make."