Yet another Alien vs. Predator situation
The Saudis have put themselves in a position in helping both the Shiites and the Christians in order to help save their co-religionists the Sunni minority.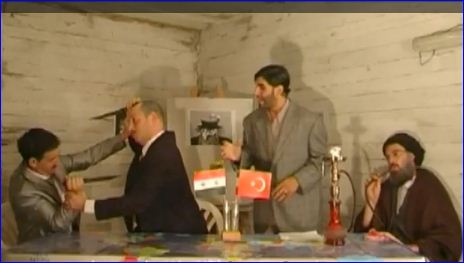 Saudi Arabia gives Lebanon $1 billion to fight jihadists
Latest update : 2014-08-07
Saudi Arabia has given Lebanon's military $1 billion to help its fight against jihadists on the Syrian border, as the Lebanese army's chief urged France to speed up promised weapons supplies.
After fighting in the eastern area Tuesday, where troops have been clashing with militants since Saturday, ambulances entered the town of Arsal amid reports of a truce.
Earlier, three policemen being held by jihadists were released, and there was a brief lull in the fighting, but shelling and artillery fire resumed on Tuesday evening, an AFP correspondent said.
Tensions also rose in northern Lebanon, where clashes killed a child and wounded 11 other people, including seven soldiers.
France said it would respond "quickly" to Lebanon's request to expedite weaponry.
Saudi Arabia has gone further and handed Lebanon's army $1 billion to strengthen security, former Lebanese premier Saad Hariri told reporters in Jeddah on Wednesday.
King Abdullah "has informed me of his generous decision to provide the Lebanese army… with $1 billion to strengthen its capabilities to preserve Lebanon's security," Hariri told reporters in Jeddah.
Speaking from King Abdullah's palace in the Saudi Red Sea city, Harriri — the Lebanese Sunni community's most prominent political representative — added that "we have received this aid".