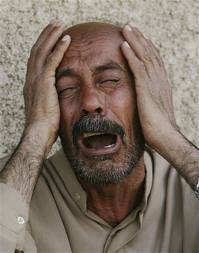 UN: 200,000 flee ISIS advance in northern Iraq town of Sinjar
AFP Published: / Israel News 08.03.14, 17:49
Up to 200,000 people have fled the town of Sinjar in northern Iraq, taken Sunday by jihadists of the Islamic State (IS), the UN announced Sunday in fear for their safety.
"A humanitarian tragedy is unfolding in Sinjar," the UN envoy in Iraq, Nickolay Mladenov said in a statement after the jihadists drove the Kurdish forces out of the city that housed tens of thousands of already displaced civilians.
Libya torn by worst fighting since 2011 revolution
TRIPOLI, Libya — Libya appealed for international help Monday after an oil depot was set on fire during severe fighting between rival militias at Tripoli's international airport in the worst level of violence since the 2011 revolution that ousted Moammar Gadhafi.
The interim government said that fighting between rival militias caused the blaze at the depot, which contains 1.6 million gallons of petroleum and could trigger a "humanitarian and environmental disaster," the government said in a statement.
Libya's state-run National Oil Corp. said on its Facebook page that the government had contacted "several (foreign) states asking if they were willing to send planes and teams specializing in fire extinguishing."
The battle for control of the airport erupted two weeks ago when Islamist-led militias, mainly from the western city of Misrata, tried to wrest control of the area from a rival militia from the town of Zintan.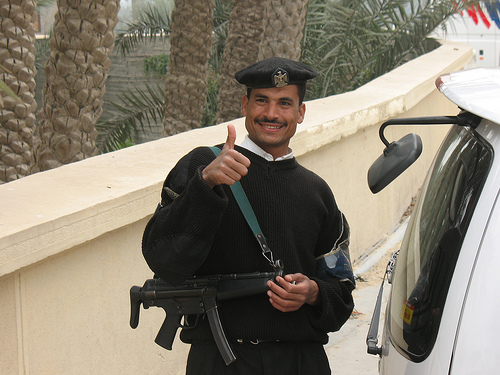 Yemen, 4 cops killed
ADEN: Suspected al Qaeda gunmen attacked a military checkpoint in Yemen's southeastern province of Shabwa on Saturday, killing about four police personnel, a government official told Xinhua. "Heavily-armed gunmen suspected of belonging to the al Qaeda terrorist group raided a military outpost in Ataq, the provincial capital of Shabwa, leaving four policemen killed and two others injured on the spot," the local government official said on condition of anonymity.
The Yemeni government source said that up to 15 al Qaeda assailants were involved in the armed attack in Sbabwa.
About five of the al Qaeda attacker and two police members were also wounded during the clash lasting for two hours, according to a provincial police official in Shabwa.
Libya violence escalates with 22 killed in battle for Tripoli airport
Royal Navy reported to be preparing evacuation of Britons as heavily armed rebels shell 'civilian targets'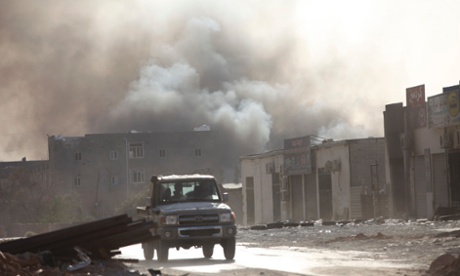 Libya's interim government says a day of militia fighting for control of the international airport in the capital Tripoli has killed 22 people.
In a statement early Sunday, it said "heavily armed groups" have shelled "civilian targets" endangering thousands of citizens and leaving hundreds of families displaced.
The 22 people were killed on Saturday alone, the latest casualties in fighting that has claimed more than 200 lives in recent weeks.
The Royal Navy is reported to be preparing to evacuate Britons from Libya amid escalating violence in the north African state.
The survey ship HMS Enterprise is heading for the port of Tripoli and is expected to moor offshore on Sunday, Sky News reported.
Facebook Post Sparks Deadly Violence Against Ahmadis in Pakistan
Police arrive after the houses of a religious minority group were torched by a mob following accusations of blasphemy in Gujranwala, Pakistan, early on Monday.
ISLAMABAD, Pakistan – A mob attacked and killed a grandmother and two children over a "blasphemous" Facebook post allegedly published by a member of their minority religious sect in Pakistan on Sunday. Police allege that Aqib Salim, 25, uploaded an "obscene and objectionable picture of the Kaaba [Islam's holiest site] and a scantily clad woman" on the site.
Rehmat Ali, head constable of Gujranwala police, told NBC News that the post "angered the local community" and several people asked for Salim to be arrested. "When we insisted on a formal complaint, they took the law into their own hands," Ali said. "What followed was unabated mob violence." Up to 600 people were involved as the mob set fire to five homes and several shops in Gujranwala belonging to membbrs of the Ahmadi sect — which Pakistan declared "non-Muslim" in 1984 due to its alternative belief system.
An Ahmadi woman aged in her late 40s and her granddaughters aged eight and seven months were killed. Saleem ud-Din, spokesman of the Jaamat-e-Ahmadiya, which represents Pakistan's 700,000 Ahmadis, said police stood by as Ahmadis' property was burned and looted. Din added: "Aqib didn't put up the Facebook post. Somebody else, a third party, posted it on his wall. He objected to it, but didn't remove it. That was noticed by one of his Facebook friends, who complained to some elders about it. That's when things escalated."
Islamic State defeat Kurds, grabbing Iraqi dam and oilfield
Capture of dam gives Sunni militants ability to flood major Iraqi cities
People gather at the site of a car bomb attack in Baghdad's Sadr City on Friday. Violence has killed 1,737 people, mostly civilians, in Iraq in July. Photograph: Wissm al-Okili/Reuters
Islamic State fighters seized control of Iraq's biggest dam, an oilfield and three more towns today after inflicting their first major defeat on Kurdish forces since sweeping through the region in June.
Capture of the Mosul Dam after an offensive of barely 24 hours could give the Sunni militants the ability to flood major Iraqi cities, sharply raising the stakes in their bid to topple prime minister Nuri al-Maliki's Shia-led government.
Islamic State, which sees Iraq's majority Shias as apostates who deserve to be killed, also seized the Ain Zalah oil field, adding to four others already under their control, and three towns.
H/T's: TINSC