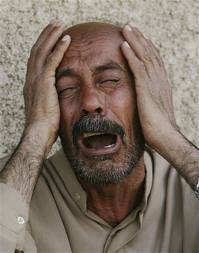 Rival Libyan militias exchange heavy fire at Tripoli airport
Islamists on Sunday attacked the rival Zintan militia that now controls the airport in Tripoli, triggering fierce clashes that halted flights amid already heightened tensions as Libya awaits the results of contentious elections.
The exchanges of fire with heavy weapons killed at least six people and wounded 25, a health ministry official said.
The Islamist militant assault on the anti-Islamist Zintan militia came after the UN pulled staff from Libya citing security concerns and as Washington warned of further escalation.
An airport official said "rockets struck inside the airport perimeter around 6am (4am GMT)", followed by heavy clashes between the rival gunmen.
Loud explosions and heavy gunfire were heard in the city centre, 25 kilometres (15 miles) away, AFP correspondents reported.
An airport source said Zintan fighters pushed back the assailants but that clashes continued to rage around the facility, as locals reported seeing tanks deploy and smoke billowing.
UN warns Iraq of 'chaos' if no political progress
BAGHDAD –  The U.N. urged Iraq's leaders Saturday to overcome their deep divisions and move quickly to form a new government that can unite the country and confront a surging militant threat, warning that failure to do so "risks plunging the country into chaos."
The Sunni insurgent blitz over the past month has driven Iraq into its deepest crisis since the last American troops left in 2011, pushing bloodshed to levels unseen since the height of the Iraq war, sending Sunni-Shiite tensions soaring and raising the specter of a nation cleaved in three along ethnic and sectarian lines.
Iraq's new parliament is scheduled on Sunday to hold its second session amid hopes that lawmakers can quickly decide on a new prime minister, president and speaker of parliament — the first steps toward forming a new government. It failed to make any progress in its first session, and postponed its second session until Sunday.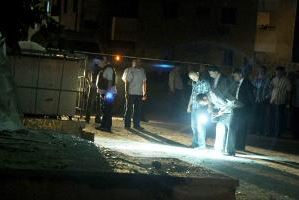 A mortar shell, supposed to be fired by terrorists, struck a residential area near a security compound, killed seven and injured 25 in the city, according to a statement by the ministry of interior.(AFP photo)
8 Killed in Mortar Attack in Egypt's Sinai
Militants in Egypt's northern Sinai fired mortar rounds late Sunday at a military post in the provincial capital of el-Arish, killing a soldier as well as seven civilians, including two children, in a nearby residential complex, security and hospital officials said.
A senior security official said the attack late Sunday hit the military post, killing one soldier. The military post is located near a compound of residential buildings in the al-Salam district. The main security headquarters and the local government offices are also located in the same area.
The official , who spoke on condition of anonymity because he was not authorized to speak to the media, said a supermarket, pharmacy and a residential building also were hit by mortar fire.
Samy Anwar, the head of el-Arish hospital, said seven civilians were killed in the attack, including a 10-year old girl and a 12-year old boy. He said 24 others were wounded, including an 11-year-old girl.
Over 130 Sunni militants killed in Iraq
IANS | Jul 14, 2014, 12.02 AM IST
The clashes with the Sunni militants, claiming to be from the Islamic State (IS), took place in al-Qadsiyah district in Tikrit.(Reuters photo)
BAGHDAD: At least 133 Sunni militants were killed on Sunday in fierce clashes with security forces across Iraq, officials said.
The clashes with the Sunni militants, claiming to be from the Islamic State (IS), took place in al-Qadsiyah district in Tikrit.
At least 41 militants were killed and 26 of their vehicles destroyed, Xinhua quoted military spokesman Qasim Atta as saying in Baghdad.
The militants were trying to take hold of the district to use it as a launching pad to seize Tikrit, he said.
Atta said Iraqi forces were bracing for a major offensive to retake Tikrit from the Sunni militants within a short period, but the troops were acting cautiously to avoid casualties among civilians.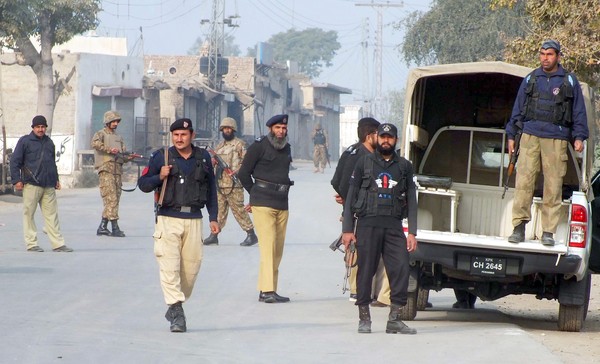 Pakistan chafes at cross-border attack
| Lodges strong protest with Afghanistan after militants kill captain, two soldiers in Bajaur Agency hit
July 13, 2014
ISLAMABAD – Pakistan has strongly condemned the terrorist attack, from Afghanistan, on Bajaur Scouts vehicle at Ghakki Pass in Bajaur Agency on Saturday.
An officer and two soldiers embraced martyrdom while another two soldiers were critically injured.
According to the statement released by the Foreign Office, strong protest has been lodged with the Afghan government and Afghan Consulate in Islamabad. It has been reiterated that Afghanistan should eliminate the terrorist sanctuaries and should not allow its territory to be used against Pakistan.
"At a time when a monumental effort is underway through operation 'Zarb-e-Azb' to eliminate all terrorists and their hideouts, Kabul's cooperation remains essential for the success of our counter-terrorism endeavours," it added.
The terrorist attacks from Afghanistan are not new phenomena. Earlier on July 3, there was a meeting of DG military operations in GHQ Rawalpindi primarily to discuss these border excesses as both sides were having serious complaints against each other about cross-border attacks.