Exactly how we would expect islamonazis to behave.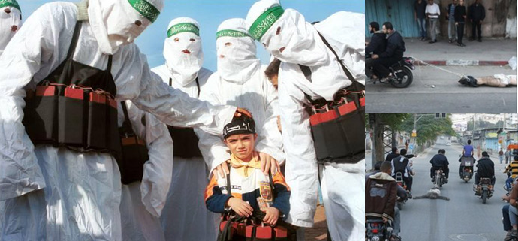 WATCH: Hamas steps up psychological warfare, threatens suicide attacks, rockets in Hebrew
Hamas has taken to the Hebrew language in its latest effort at psychological warfare.
Palestinian Media Watch on Thursday posted a video of a broadcast on Hamas' Al-Aqsa television station from Wednesday which feature threats against Israelis in Hebrew.
"Zionists, wait and see stabbing attacks everywhere. Wait for suicide attacks on every bus, café and street. Wait for the rage and for revenge for Gaza, wait for the flames of the West Bank and inside you [Israel]," the broadcast threatens.