Truth telling these days will land you in trouble.
Mohamed, the desert warlord, was in fact a pedophile by today's standards, and I wager, by the standards of the time as well. Raping (supposed marriages and general plundering of societies being taking over) prepubescent girls is a strong tradition in Islam, thanks to the emulation of each aspect of the character of Mohamed with each passing generation.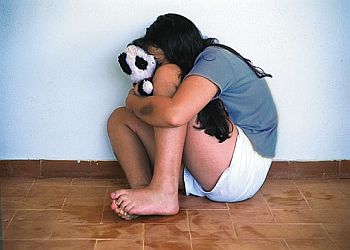 Shock jock Michael Smith dumped by 2GB radio after calling prophet Mohammed 'a pedophile'
Michael Smith was booked to present 2GB's afternoon radio program for three weeks starting on Monday
Former 2UE presenter claims he was told by program director he wasn't needed after controversial comments about prophet Mohammed
His comments were made during a regular guest segment on Ben Fordham's show on Thursday

The pair were discussing recent controversy over an honour killings talk at the Opera House that was eventually cancelled

A Sydney radio presenter has been dumped from a guest spot on 2GB radio after he called the prophet Mohammed a pedophile.
Michael Smith had been booked to present Chris Smith's afternoon program on 2GB for three weeks starting on Monday.
But the former 2UE presenter claimed on his website that 2GB's program director David Kidd phoned him on Friday night and said he wouldn't be needed because 'you can't call a Deity a pedophile'.
Michael Smith had been booked to present Chris Smith's afternoon program on 2GB for three weeks starting on Monday but claims he was told he was no longer needed after controversial comments made on Thursday
Listen: Michael Smith makes controversial comment about Mohammed
Smith's controversial comments came during a regular guest spot with 2GB host Ben Fordham on Thursday.
'The prophet Mohammad was a pedophile, a pederast, a sexual offender, a man who promoted the idea that it was okay to marry a six-year-old and consummate the marriage when the little girl was nine,' he said.
'And that's written into their books, it's part of the philosophy… the Koran. It's factually correct.'
Smith pointed out that he'd made similar comments on 2UE in 2011 and had been acquitted of a complaint of inciting hatred and of factual inaccuracy by the Australian Communications and Media Authority.
The pair were discussing the recent controversy over a talk the Festival of Dangerous Ideas had booked and later cancelled at the Sydney Opera House with a Muslim activist on whether honour killings could be morally justified.
Read more: H/T: Buck